Luxury, indeed, symbolizes a lavish lifestyle packed with extravagance and opulent living, but does it really create any secured and lawful environment for all communities in terms of equality and security, it is hard to answer. The recent murder of a young boy Jazlan Faisal inside the Gated-Community project Bahria Town Karachi, however, raises this question with more intensity.
The young boy becomes the victim of deadly mix of gun culture and spoiled, but influential, rich kids inside a Gated Community neighborhood. The police itself regrets that "children of certain influential families, which has money or power tended to fight over minor issues, resulting in such tragic incidents". It also lamented that a similar quarrel has also recently taken place between the youths over bike-racing inside Malir Cantonment, another Gated-Community project.
Insecurity inside Bahria Town Karachi
According to the details the deceased Jazlan Faisal and his friends were travelling on Jinnah Avenue, Bahria Town Karachi when they saw that a youth was riding a motorbike in a zig-zag manner and almost narrowly missed hitting their car. When they angrily asked the youth as to why he was riding his motorbike in such a dangerous way, the youth started using abusive language against them resulting in an exchange of hot words between them. The biker immediately phoned his brothers. In the meantime, the car occupants drove away as they saw that some people in a car and the motorcyclist were fast coming after them.

When they reached Bahria Town`s `Eiffel Tower`, the suspects travelling in the car overtook their vehicle and opened fire on them. As a result, Jazlan and his friend Shah Mir suffered bullet wounds while another friend Zargam remained unhurt. Jazlan Faisal was hit in the head and was in critical state. After the firing several people rushed to the spot and shifted the wounded to a nearby hospital inside the Bahria Town and later the victims were taken to the Aga Khan University Hospital where Jazlan died during treatment.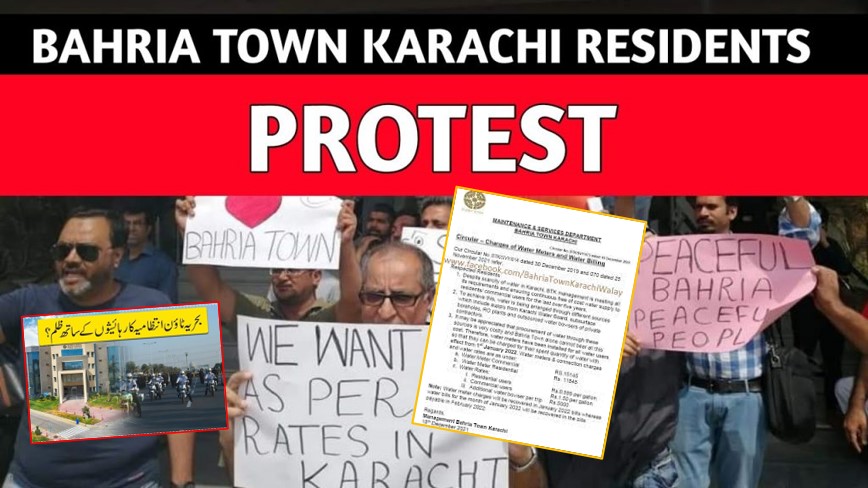 Self-acclaimed as "fool proof security with zero crime rate" in a Gated-Community neighborhood living, however Bahria Town Karachi has been in news for insecurity and similar kind of crime incidents by rich and spoiled youngsters. In January 2021 another 27-year boy Shumail Hayat allegedly killed his mother and family servant in Bahria Town Karachi and later committed "suicide" by shooting himself. It is said the boy used drugs excessively in a party and lost his senses before committing crime. Couple of months ago a series of theft incidents were also reported inside the Gated-community project, forcing residents to demonstrate against Bahria Town Management, which looks after the security.
Crime Rate & Bahria Security Policy
There have been a number of cases of looting and robbery in Bahria Town Karachi, reported in Gadap police station but have been remained largely unnoticed. Bahria Town Karachi' policy regarding security management and reporting crime is quite noncombative in this regard. It plays down crime reporting incidents, only not to hamper the repute and property prices of the mega real estate development project. Till a year ago residents were not given permission to install CCTV cameras for surveillance around their houses. The locals also informed that they were not allowed protective grills over windows by the Bahria Management which led to increase in the numbers of theft in the housing society.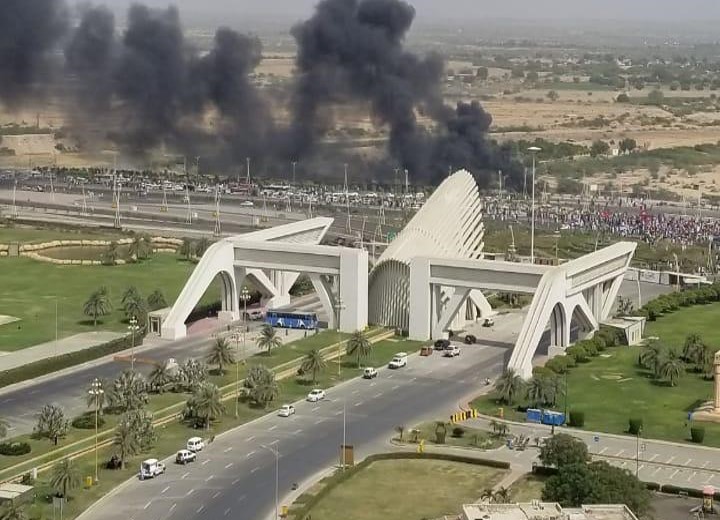 Bahria Towm Management has their own personal security personals and surveillance system, but as a matter of fact, it is not big enough to maintain security of thousands of acres of land development. Sindh Police also does routine patrolling inside the Gated-Community but it is largely in motor bikes and rarely have guts to interrogate suspicious passers-by here. Besides, their bikes don't have speed enough to chase criminals or reach any crime scene on time. While police mobiles are rarely seen in the walled-project, until a crime reported inside walled-community project. Which is the reason unlicensed weapons and car-over-speeding cases, are rampant here and headache for other families.
Residents inside Bahria Town Karachi cannot report crime directly to Gadap Police as they are bound to inform crime first to the Bahria Town Management and the Management later report the crime to the Sindh police. The residents of Bahria Town Karachi often show concern to be in fear over faulty security arrangements inside the project and complain the higher security authorities and staff not even ready to hear complaints or meet the affectees.
By
Editorial, Infocus