6 November 2022
Ongoing Cement Sector' Slump in Pakistan
Cement sales in the first four months of 2022-23 are expected to have gone down by 21-25% on a year-on-year basis. As cement sales in October are likely to remain flat on a month-on-month basis at 4.1-4.3 million tons (a decline of 17-21% on an annual basis) despite local despatches expected to increase 0-4% from September to hit 3.8-4m tons. The average daily sales in the North and South regions are hovering at 99,000-103,000 tons and 23,000-24,000 tons, respectively. Expressing grave concerns over the continuous plunge in cement demand and the rising input costs, the APCMA spokesman urged the government to devise industry friendly policies to make local cement competitive and help regain its momentum in international markets.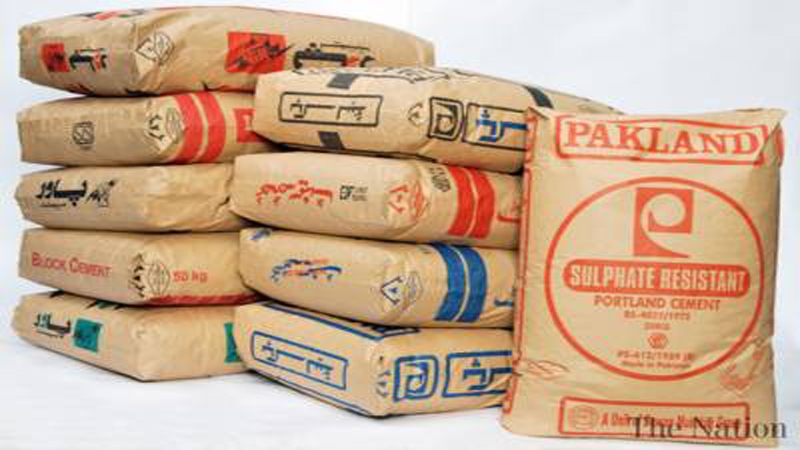 It is perceived construction slowdown on account of political uncertainty, floods and costly building materials caused this decline. While export shipments also remained affected due to the economic slowdown in world markets. It has been forecast that with higher interest rates, the expected slow-down in economic growth and contained PSDP (Public Sector Development Program) cement dispatches to fall 12% in 2022-23.


COP27 kicks off
The COP 27 takes off today in Sharm el-Sheikh, Egypt. A number of world leaders and scientists will spend two weeks debating how to cut planet warming emissions and protect humanity from the impacts of climate change in the conference. The main objective of the high-level segment attended by heads of state and government are to highlight support for climate action pertaining to the reduction of emission gap. On the other hand Pakistan will plead its case of Climate Justice because developing nations have been suffering the brunt of the climate consequences of the global warming crisis.
Pakistan is the most recent victim of global warming, which caused widespread floods and unprecedented rains in a country already facing a major economic crisis. A World Bank report, released two weeks ago, estimated that weather and climate-related disasters have affected over 75 million Pakistanis in the past three decades, with estimated economic losses of over $29 billion, or roughly $1bn a year. The report noted that the country needs atleast $16bn to deal with the devastations caused by this year`s floods.
Compensation for Flood-affectees' Homes Reconstruction
According to the report of PNDMA Sindh was the most affected province due to the Pakistan flood 2022. Millions of houses destroyed during the calamity making tens of millions of people unsheltered. Now the Sindh cabinet decided to compensate the affected people. Therefore the government is intending to give Rs300, 000 compensation for each completely destroyed and Rs 50,000 against every partially damaged house to help flood-affected families get rebuild or repair their abodes respectively.
The Sindh government`s spokesman Barrister Murtaza Wahab and Food Minister Mukesh Kumar Chawla have disclosed that in a joint press conference and said the relief package would be rolled out through banks from Nov 30 in a transparent manner. According to them the cabinet discussed a proposal for the construction of 1.8 million houses and given the task to a newly-established housing company, to firm up the proposal by finalising the design of the houses keeping in view climate change and mode of construction so that it could be approved.


Crackdown to Control Lahore' Smog
In a bid to control smog in Lahore, the city district administration has launched a crackdown on the industrial units and other businesses causing severe environmental pollution. It has also started checking the factories which had earlier been issued fitness certificates by the environment department. Launching a major operation in the Punjab capital on regular basis a policy of zero-tolerance on the factories and premises causing smog has been devised. Most of the factories, for manufacturing steel, used rubber, tyres and carbon release toxic emissions injurious to health and cause massive smog.
The operation has been taken in the backdrop of report where Lahore has been spotted as the most polluted city in the world with hazardous levels of air quality. This week the air quality index of Lahore was hazardous 303. Air pollution in Lahore is caused by a combination of vehicle and industrial emissions, smoke from brick kilns, the burning of crop residue, general waste and dust from construction sites. Other factors of air pollution include large scale losses of trees to build new roads and buildings. Specially the development of real estate projects within the city mainly involve concrete construction also contribute to the problem.

Title Image Courtesy/ (Photo IISD.ENB)