The trend of converting residential land use into various types of commercial activities along major roads of planned residential areas and arterial roads of cities looks unruly and unstoppable. In the last two decades, there seems a mushroom growth in Karachi of marriage banquets, malls and shopping plazas, fuel stations and multi-storied buildings on amenity and residential plots, allowed to be converted for commercial purposes. The trend of conversions still proceeds, both with and without official consent, largely in a haphazard manner without envisioning their impacts on environment and public health.
The greed isn't limited only to Karachi as Satellite town in Rawalpindi, Jinnah colony in Faisalabad, Gulberg in Lahore, Autobhan Road in Hyderabad and etc. are vivid examples of this trend. Allowing conversion of land use in a haphazard manner is not only a deviation from urban planning principles but also jeopardizing the spatial structure of cities and causing serious environmental repercussions.
Karachi, a victim of Commercialization
As mentioned, since the last two decades conversion of residential properties into commercial is a persistent phenomenon in Karachi. In 2004, the former City District Government — while used to enjoying the functions of land-use and Master Plan — declared 17 important roads of the metropolitan like Shahrah e Faisal, Shahrah e Pakistan, Tariq Road, Nazimababd Road, University Road, Rashid Minhas Road and others as commercial districts in their commercialization policy.
That led many plot owners the opportunity to convert their properties as commercial entities alongside these roads. Besides, several violators paid a fine via amnesty schemes and commercialized their property on purely residential streets. Khalid Bin Walid road is one of such many examples.
Later the Sindh Government, having the control of Sindh Building Control Authority (SBCA), brought Sindh Special Development Board Bill 2014 to rehabilitate all Katchi Abadis in Karachi. The Bill mainly permitted and facilitated private builders to utilize 25% area of Katachi Abadis in commercial use. The devastating results of this policy has resulted into regularization of many illegal structures in Punjab Colony, Manzoor Colony, Layari and many other localities.
Supreme Court Judgments
In January 2019, a two-judge Supreme Court bench headed by Justice Gulzar Ahmed imposed a complete ban on conversion of residential and amenity plots into commercial spaces in Karachi and directed the authorities concerned, including cantonment boards, to review all such conversions allowed by them in Karachi. The SC bench also barred the SBCA from approving multistory buildings on residential plots as well as amenity spaces.
The Apex Court questioned the Sindh government's policy with regard to conversion of residential land for commercial purposes in different parts of the city and asked how 178 residential localities of the city could be allowed to be converted for commercial purposes through town planning regulations.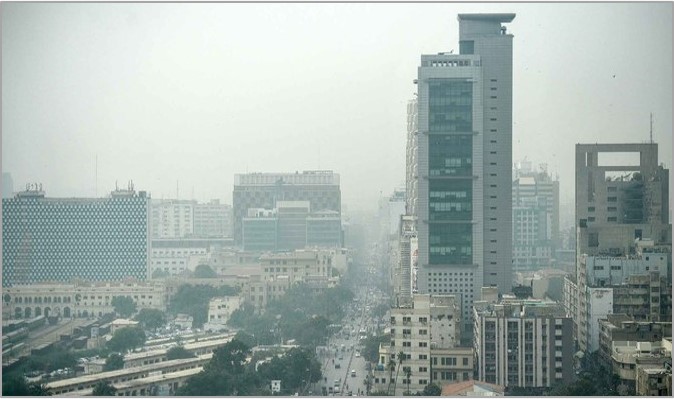 Environmental Impacts
Land-use planning and development is one of the key features of urban centers. The commercialization of residential areas has a direct impact on land-use patterns and eco-environmental quality of the area. Residential development processes in the urban-rural fringe of mega cities has major environmental consequences. These development processes have influence on socio-economic, political and environmental situation of the city. Also, the conversion of fertile agricultural land and natural ecosystems into built-up area bring negative ecological impacts.
Effects on Public Health
People living adjacent to commercialized properties are infected by air and noise pollution due to increased traffic, which is a serious threat to their health. A research shows high levels of PM, SO2, NOx, and CO far exceeding the Environmental Protection Agency' standards in areas with high concentration of commercial activities.
Conversion of residential properties into commercial without adequate provision of requisite infrastructure and parking facilities causes devastating impacts on traffic flow. Commercial localities undoubtedly have enormous traffic attraction and ultimately congestion.
As a result of commercialization, green cover of the locality gets diminished and environment of the area is seriously threatened.
The increase in vehicles' flow, hazard on street parking and encroachments not only cause traffic congestion and delays on these roads but also lead to excessive consumption of fuel and resultant pollution.
Impacts on Neighborhood' tranquility
It seriously affects the residential fabric and serenity of the area. Besides people complain lack of privacy and accidental hazards in commercial districts.
Unfortunately, despite serious repercussions of this commercialization policy the greed is insatiable and trend continues. That's why all hopes are associated with the honorable Supreme Court of Pakistan to end this saga.
By
Editorial, Infocus