21 May 2023
IMF' Conditions pushing Pakistan to Climate Catastrophe
Civil Society of Pakistan casts doubts that the pre-conditions imposed by the International Monetary Fund (IMF) for the release of a $1.1 billion loan tranche are pushing the country towards a climate catastrophe. In a webinar organised by the Alliance for Climate Justice and Clean Energy (ACJCE), various speakers believe the falling currency, hyperinflation, rising taxes and spiralling energy prices and production costs, especially in the renewables sector, are tied directly to harmful prior actions under the IMF programme. A researcher Hashim Rashid says "The flat refusal to allow fuel subsidies for lower middle class and the poor population shows that the IMF is not interested in mitigating the impact of economic and environmental disasters that Pakistanis have faced in the last year or so," and added that the lender should`ve linked the phasing out of subsidies on fossil fuels with the promotion of renewable energy.

He also said the IMF `s failure to approve the loan on insistance that its prior actions be met at any cost has stymied many nascent industries that could increase the use of renewable sources of energy while its imposed fiscal restrictions have jeopardised the import and local manufacturing of electric and hybrid vehicles. "Collectively, they`ve created an economic environment that threatens all planning put in place to meet national climate goals and international climate obligations," he said.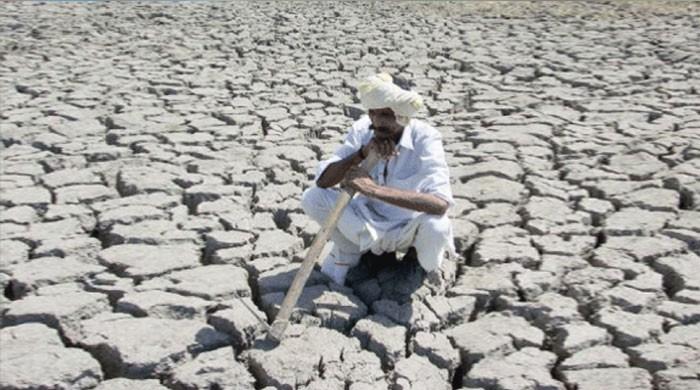 It is significant to mention that last year, the government imposed a 20 per cent tax on solar panels, wind turbines and related technologies under the IMF programme, reversing the encouraging growth trend in solar markets. Tax exemptions on solar were reinstated after considerable public resistance. Similarly, a tightening fiscal space under the IMF loan conditions has forced the government to abandon its flagship 600-megawatt solar project while resorting to easier, more accessible investments in the shape of coal power, which has found new life in the 300MW Gwadar plant.
SBCA Chief vows to end Illegal Construction in Karachi
The Sindh Building Control Authority (SBCA) Director General Muhammad Yasin Shar Baloch has reiterated its commitment to combatting illegal construction throughout Karachi and announced the authority' decision to take decisive action against such unlawful activities in the city. In a meeting, Baloch directed officers to enforce strict measures against those responsible for constructing additional floors or portions in multi-storey buildings and stressed stressed that the Sindh Building Ordinance prohibits the construction and sale of commercial flat units on residential plots, making such practices illegal. Therefore, stern action will be taken against individuals involved in these activities. Moreover, the DG highlighted that it is essential for investors to be aware that conducting transactions between contractors, brokers, and buyers is also considered illegal.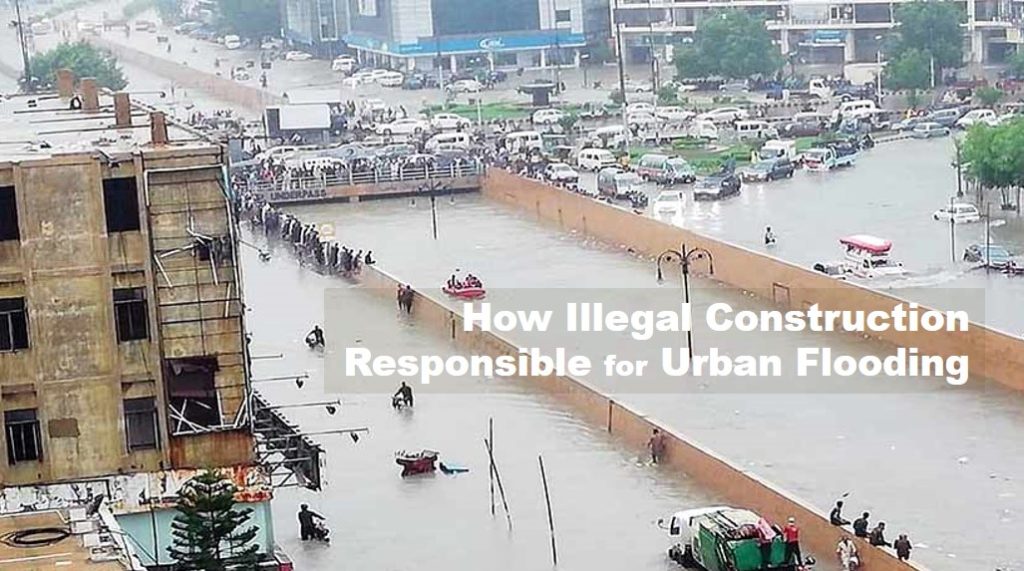 The DG also mentioned disciplinary action will be taken against those engaged in the issuance of illegal sub-leases. However in Sindh Assembly this week, an MPA Mr Rasheed of MMA called notice and said that the SBCA has failed to control illegal constructions. He said that several "unlawful" projects are being constructed in Lyari and across the city and added that senior officers of the relevant department were taking bribes to allow illegal constructions. Mr Rasheed demanded action against the SBCA officials involved in the construction of illegal housing projects.
Deforestation in Attock
The powerful timber mafia in Pakistan continues to wreak havoc as they have cut down precious trees planted decades ago in Hazro town of Attock. According to news reports, the timber mafia chopped a large number of eucalyptus trees systematically alongside Hazro Gondal road, allegedly with the support of field officials from the forest department. The news report states that cutting oftreesin an organised manner in Hazro is not a secret anymore, as the mafia has cut down, so far, 11 eucalyptus trees, resultantly inflicting harm to forests at different places. The forest department reportedly said that precious trees, which were planted several years ago are now being stolen with the help of field officers as the wood is used to make furniture. Some of the trees chopped down were between 15 to 20 years old and if sold in the open market, would fetch a hefty price between Rs15,000 to Rs25,000.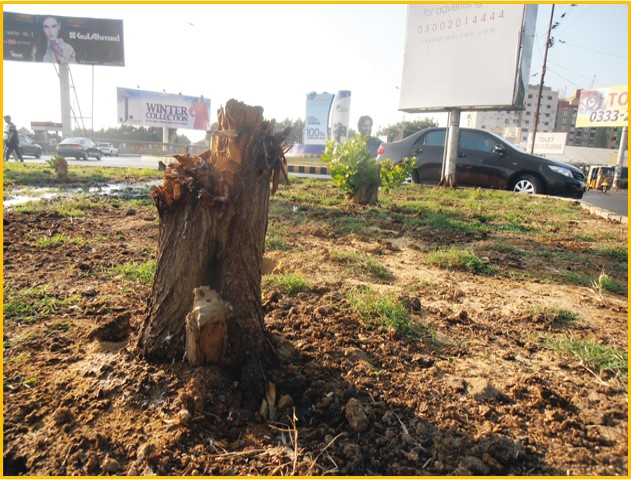 It must be observed that only well grown trees were being chopped down while the less expensive trees were left, which shows that the trees were not stolen for domestic purposes. They said that the forest guard, block officer, range officer and district forest officer had allegedly been covering up the issue as no legal or departmental action was taken. Local villagers have raised their voices this cutting of trees. The illegal tree felling degrades the local environment, weakening the banks of water channels and decreasing the bird population, they said. Livelihoods of local people will also suffer because trees were a great source of fodder for livestock and honey bees. Deforestation at such a level has also caused degradation of watersheds, landslides, flooding, silting, extinction of thousands of species, soil erosion and the greenhouse effect. While the Forest Act 1927, which is almost 80 years old, has become obsolete and needed revision to meet the needs of the present time.
Separating disaster fund from climate-focused finance
Pakistan has urged the international community to set up a dedicated fund for dealing with natural disasters as the United Nations described the global response to such calamities as weak and insufficient. "Climate threats are global, and they warrant global objectives and global success," said NDMA Chairman Lt Gen Inam Haider Malik while addressing a General Assembly session in New York. Gen Haider, who represented Pakistan at this high-level midterm review of the Sendai Framework for Disaster Risk Reduction, said this fund should be `separate from climate focused financing windows."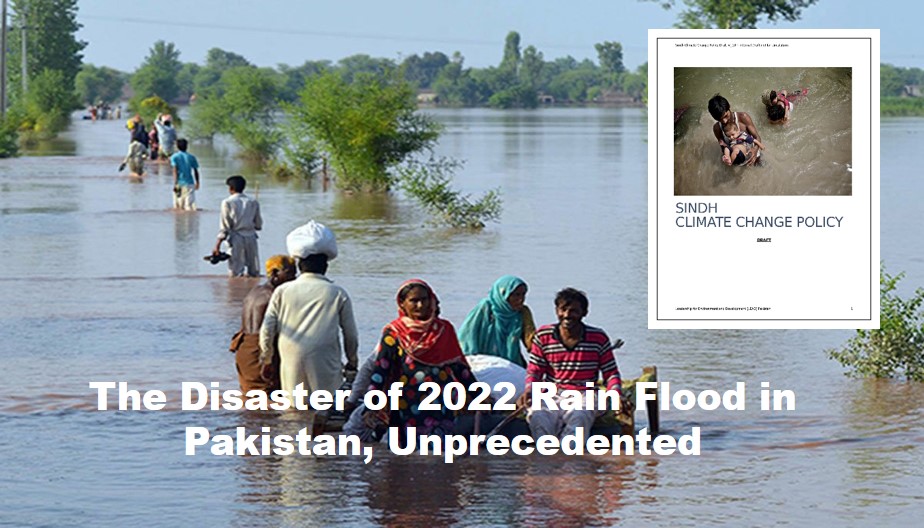 Therefore, "Pakistan proposes a dedicated global disaster risk reduction fund under the UN to finance global and regional initiatives," he added. The framework outlines targets and priorities to prevent new and reduce existing disaster risks through understanding, management, investment, and preparedness. It also suggests strengthening the mechanism for recovery, rehabilitation and reconstruction works. The framework was adopted at the Third UN World Conference on Disaster Risk Reduction and aims to achieve its targets by 2030. Gen Haider informed the gathering of global leaders that Pakistan was facing a daunting recovery and reconstruction challenge after last year`s devastating floods that impacted 30 million people, took 1,740 lives, and cost a loss of more than $30 billion and added "In spite of its huge financial challenges, Pakistan demonstrated an outstanding resolve in dealing with this unprecedented disaster".