The new United States (US) government with Joe Biden at helm, the US reshaped its global Climate Change Policy. In his his first presidential acts, the new President rejoined the Paris Climate Agreement on January 20th. 2021. And, at the Leaders Summit on Climate on April 22& 23, 2022, he vowed the US would double its climate financing efforts through the U.S. Development Finance Corporation and triple its assistance to help developing countries adapt to impacts of climate change. The US-Pak "Green Alliance", recently announced through the Climate and Environment Working Groups of both US and Pakistan governments is another landmark effort in similar direction.
US-Pak "Green Alliance"
On March 16, 2023, Pakistan and USA resolved to continue deepening their bilateral partnership through the U.S.-Pakistan "Green Alliance" framework. The dynamic partnership between two countries aimed at boosting bilateral cooperation on sustainable development, clean energy, and climate action, this is poised to not only enhance climate action efforts but also stimulate economic growth, improve the quality of life, and provide a model for other countries to follow.
Last week, during a meeting with senior journalists this week, the US Ambassador Donald Bloom referred The Green Alliance between America and Pakistan "a prime example of a strong and enduring partnership aimed at improving the lives of" both nations.
Climate Actions
The "Green Alliance" will help Pakistan and the United States jointly face the climate, environmental, and economic needs of the present and future, especially through partnership on agriculture, water, and clean energy. The alliance seeks to address these challenges by promoting renewable energy (RE), sustainable agriculture, and green transportation, among other areas. Let's have a view on each Climate Action effort.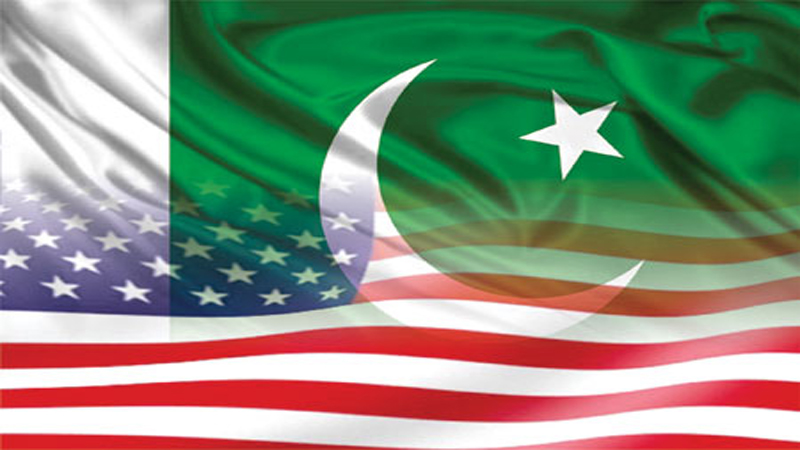 Strengthening renewable energy capacity & efficiency
The US supported Pakistan in the energy sector also in the past. As part of the new alliance, the US is helping Pakistan increase its RE capacity by investing in RE projects. This includes supporting updates to the Mangla and Tarbela Dam power stations. On completion, Mangla Dam's capacity will increase by 30% and Tarbela Dam's life will increase by 30 years.
Additionally, the US is supporting the solarisation initiative, under which 10,000MW of solar power will be installed, providing power to more than a third of Pakistani households. These efforts will bolster Pakistan's goal of generating 60% of its electricity from renewable sources by 2030 from the current 34%. This support includes a grant to further R&D of electric vehicles at LUMS and a $500,000 project to restore electricity infrastructure in the flood-hit areas in Sindh.
Promoting sustainable agriculture & water management practices
The US also helped in Pakistan's "Green Revolution" in the 1960s to increase the productivity of wheat varieties by 25%. The 2023 "Green Alliance" aims to promote sustainable agricultural practices to improve productivity and reduce the environmental footprint of agricultural sector. This includes helping 150,000 increasing yield and reducing harvest and post-harvest losses.
The United States announced new programs in Pakistan, including a $4.5 million program from the U.S. Department of Agriculture to strengthen fertilizer efficiency and effectiveness for Pakistani farmers. The U.S. Agency for International Development (USAID) announced new activities in Pakistan to promote climate-smart agriculture and climate finance. On water management, the US government has helped provide more than 95% of Pakistan's water storage capacity through the Mangla, Tarbela, and Gomal Zam dams. These dams help prevent potential flood damage for millions of Pakistanis.
Enhancing climate resilience & adaptation measures
The US will support Pakistan in building climate-resilient infrastructure, such as real-time flood forecasting, protection of natural areas, environmentally conscious designs, and stormwater management systems. It has given $1 billion to the Green Climate Fund, part of which will go towards climate adaptation initiatives, such as climate-resilient agriculture and Indus Basin water management. Moreover, the US Cotton Council advises Pakistani partners on cotton use, enhancing the effectiveness of $4.4 billion worth of textile exports to the US annually. Additionally, a feasibility study grant will be funded to improve Karachi's environmental conditions and waste management practices through advanced technology to convert cattle waste into biomethane and fertiliser.
Besides above objectives, the alliance strongly emphasises capacity building and innovation in the green sector. This includes establishing vocational training programmes for green jobs, fostering environmental awareness through educational initiatives, and supporting research and development in clean technologies.
By working together to enhance climate change adaptation and mitigation efforts, foster green economic growth, and promote research and innovation, the alliance has the potential to become a model of international cooperation in the fight against climate change, reaffirming the idea of "one world, one goal" in addressing the most pressing environmental challenges of our time.
By
Editorial, Infocus