Despite good opportunities like Tax Amnesty Scheme in construction and provision of easy housing loans, the year 2021 hasn't been good for housing and real estate sector in Pakistan. The year witnessed events like police' baton charging on members of ABAD and attack on Bahria Town Karachi development – something very unprecedented – can never be considered any optimistic spell for real estate in Pakistan.
Pakistan Real Estate Events
Infocus has selected ten most significant events and activities related to construction and real estate industry held in Pakistan. Let's have a review each.
1. Demolition of Nasla Tower, Karachi
Supreme Court of Pakistan after dismissing a review petition against its earlier order to demolish 15-storey building Nasla Tower at Shahrah e Faisal directed the Karachi commissioner to start the demolition work. In June, the SC bench, comprising Chief Justice of Pakistan Gulzar Ahmed, Justice Ijaz Ul Ahsan and Justice Qazi Mohammad Amin Ahmed, had ordered the demolition of the building as a part of it was encroaching on the land meant for a service road. The Apex court had also directed the builders to refund the amount to registered buyers of residential and commercial units within three months. The residents have left their apartments and demolition work is still on.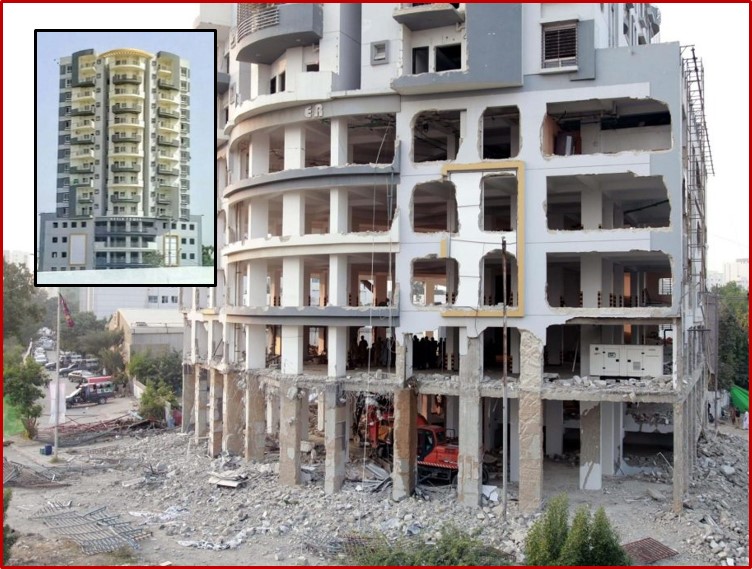 Later in December the Supreme Court has ordered authorities to take action against those officials who had issued the construction permit for the illegal 15-storey Nasla Tower in Karachi. The court also ordered the anti-corruption department to register a case against those involved in approving the building plan, besides directing the police to register a separate case against the officials. However, the demolition of Nesla Tower has left many questions to be answered, regarding approval of plans as well as credibility of civic agencies.
Various cases continue in the Supreme Court, which is noticing encroachments and illegal construction in Karachi and giving necessary judgments to do away this menace.
2. Attack on Bahria Town Karachi Developments
On the June 6, hundreds of protesters allegedly attacked Bahria Town Karachi and set fire to its main gate as well as several shops and vehicles in the housing society. Footage appearing on social media showed the main gate of Bahria Town in flames while smoke was emitting from various other buildings. A heavy contingent of police was on the spot to deal with any untoward situation, while the Bahria Town management sealed the entrance with containers. But the protesters breached the barricaded gate after torching it fired and entered the housing society. Protesters not only damaged the properties inside the housing scheme, but also looted ATMs, burnt vehicles and kept the Superhighway blocked for hours.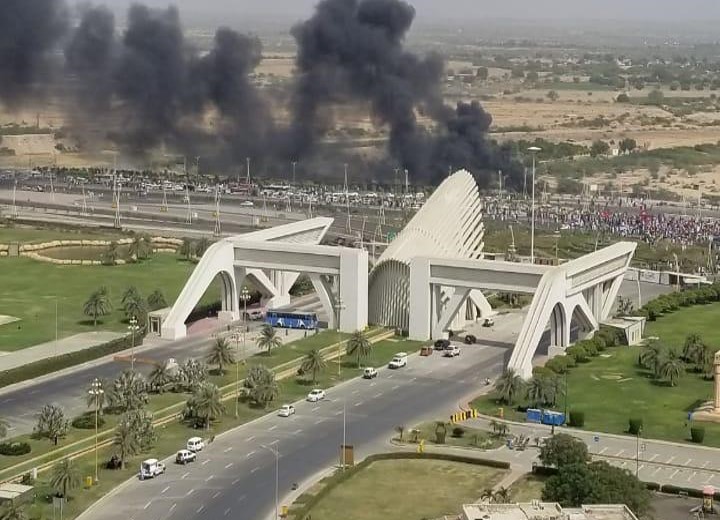 The protestors mostly belonged to the Sindh Indigenous Rights Alliance which was formed in 2015 and also called for the affectees of Bahria Town Karachi whose homes and villages had been destroyed to be compensated as per the market rate. They also raised questions why 16,800 acres of land is not being demarcated or measured so that it could clear the limitation of Bahria Town. The Alliance had mainly announced a sit-in on June 6 at the main gate of Bahria Town Karachi, which turned out to be a violent day in the history of Karachi.
Although, the Bahria Town Dealers and Builders Association stated that they " will not let Bahria Town property market to go crash." But as a matter of fact the dead has been done.
3. Introduction of Cadastral Mapping
Indeed, Prime Minister Imran Khan's quest for documenting the economy, and evolving a public sector on the lines of transparency and rule of law is laudable. The decision to cadastral the landmass under the supervision of Survey of Pakistan is a step in the right direction. As with the induction of technology in all walks of life, developed societies have scanned and mapped personal and property data in an attempt to further security, and to do away with forgeries of all kinds.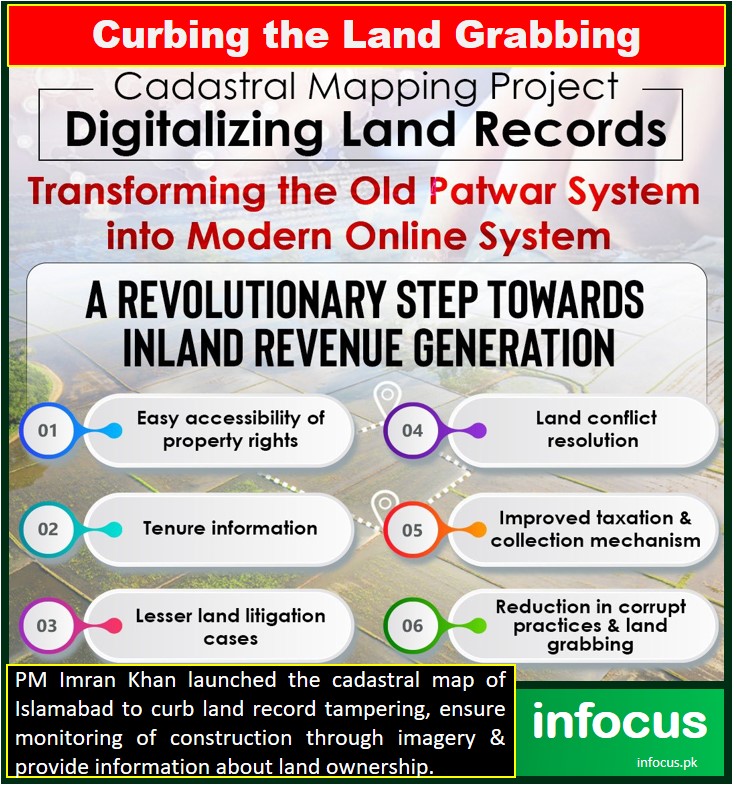 Prime Minister Imran Khan also revealed in a statement detection of Rs 5.5 trillion encroachment of state land and vowed to launch an operation to retrieve it after the first phase of digitalized cadastral mapping. He said the government faced `massive resistance` against cadastral mapping of Pakistan for digitalizing land records. The total value of all encroached state land and those in the three major cities stood at approximately Rs5.5 trillion, whereas the land encroached in three major cities (Karachi, Lahore and Islamabad) alone was valued at Rs2.63trillion.
4. FBR brings & recalls New Valuations of Properties
The Federal Board of Revenue (FBR) reforms this year the valuation of immovable properties across several cities in the country. In the new reformation not only the properties valuation rates has been appreciated but also the valuation expanded to more cities. The valuation has been expanded to 19 new cities from the original 21. The total number of cities that come under the FBR valuation now stands at 40. At least 13 new cities from Punjab, three from Sindh, two from KPK, and one from Balochistan have been included on the list of the cities where FBR valuation is used for taxation.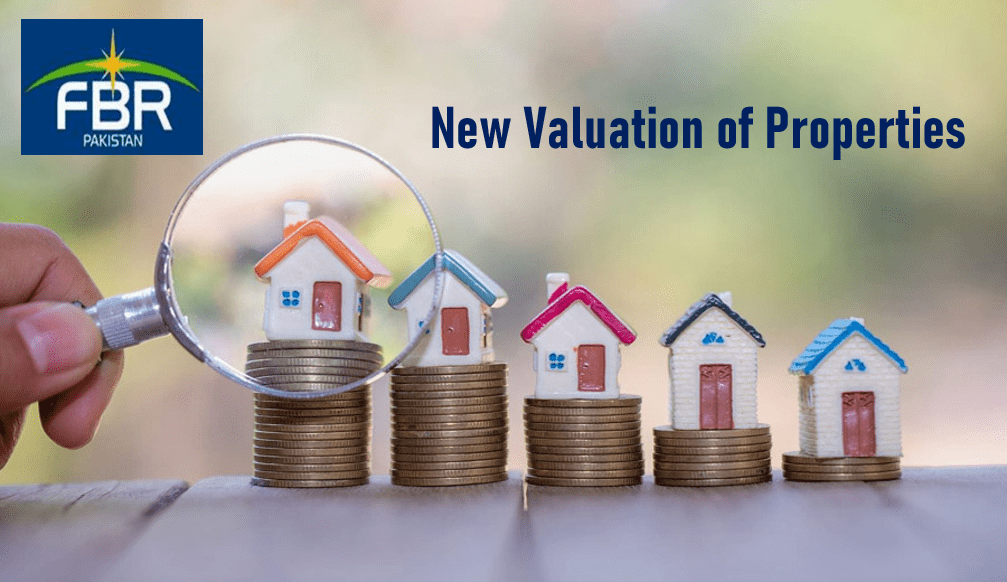 The valuation is used to determine taxes on the sale and purchase of property, and an increase makes property deals more expensive. Under the official valuation, property prices have increased between 10 and 15%. While a few cities have seen an increase of 100%. As, the new valuation pushes up taxes, realtors were not happy. A parliamentary panel also ordered "withdrawal of 100-700% increase in valuation" of immovable properties in the country for the purpose of tax collection notified by the FBR. However, later the FBR deferred the new valuations for taxation until January 16, 2022 in the wake of an extraordinary rise in property rates and complaints from real estate stakeholders.
5. Roshan Apna Ghar Scheme
Roshan Digital Account scheme has been a prominent success of federal government this year which provides innovative banking solutions for millions of non-resident Pakistanis seeking to undertake banking, payment and investment activities in Pakistan. An initiative of State Bank of Pakistan, at external front the launch of Roshan Apna Ghar is also an eye-catching scheme for non-resident Pakistanis to buy, build or renovate their homes in Pakistan through their own investment or bank financing. While at internal canvas it is a venture to find overseas to fill the dollar deficit due to imbalance of payments, which can be overcome by attracting investment from overseas Pakistanis.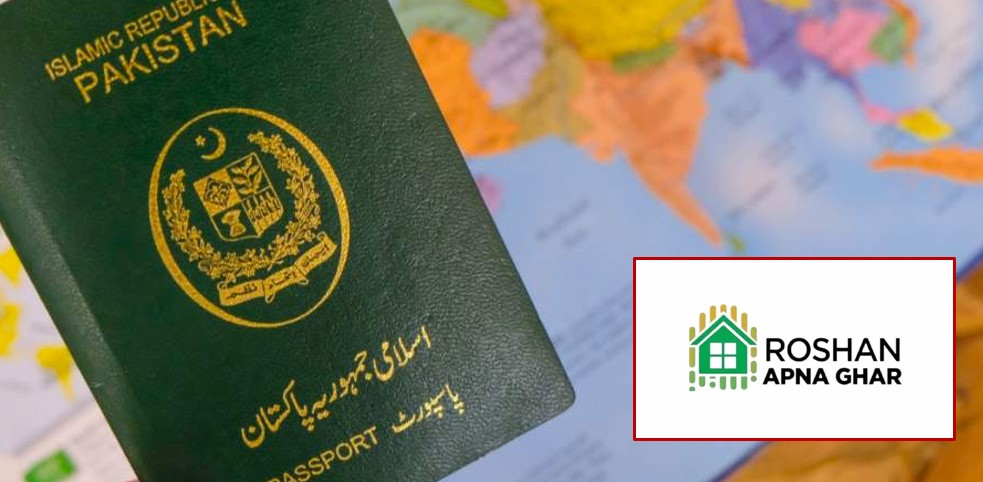 As the Roshan Digital Account Scheme is an established brand, which has so far connected over 215,000 expats with country' banking system and attracted over $2,050 million since its launch in September 2020. The Roshan Apna Ghar is a program on the same pattern, where expatriates can now buy or finance a house from bank' pre-approved projects or any property. Under the initiative, several financial products have been provided to the overseas Pakistanis including Naya Pakistan Certificates for investment, Roshan Apni Car for car financing and Roshan Samaaji Khidmat for donation to charities.
6. Sharp increase in Construction Material Prices
The continuous surging prices of construction materials kept private builders and real estate developers in a situation of uncertainty throughout in 2021. As within a span of ten months the cost of major construction materials have been enormously scaled up. Just have a look at the prices of basic construction ingredients required to construct only a grey structure of a house;
Cement; The cost of 50 kg bag was Rs 430 in the Northern region and about Rs. 450 in Southern region just nine month ago. But in the financial year 2021-22 the prices of same product is Rs. 750 and Rs. 725 in Southern and Northern region respectively.
Steel; Prices of both steel bar and re-rolling steel was below Rs. 110,000 per ton but at the moment they are sold at an exaggerating price of Rs. 193,000 per ton.
Aggregate Base Course; Usually named as crush or chips in common language, the aggregate base course can be easily got at Rs 7000 per truck nine months ago in Karachi. But now the cost of the same truck has scaled up at more than Rs. 12,000.
Sand; Similarly a truck of landfill sand was available at the price of Rs. 4500 but now it is touching Rs. 10,000.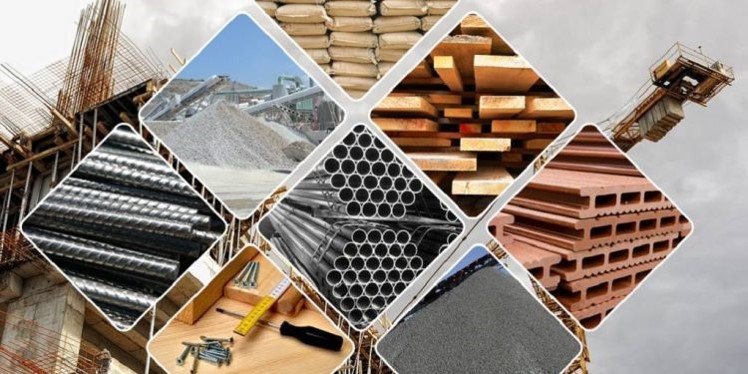 The cost of construction on a high-rise project has surged by 25 to 30 % keeping in view a massive rise in these prices. Manufacturers point out at devaluation of rupees, rising cost of raw material globally and imposition of duties on building products as the reasons, but constructors widely blame the unchecked cartelization behind the rise in prices of construction materials.
That led Former Chairman ABAD and Vice Chairman FPCCI Hanif Gohar opined that due to the continuous rising prices of construction material specially of cement and steel low cost housing is getting difficult in Pakistan. That's why "builders rather developing housing projects, are opting to selling only plots after doing only development works in housing societies."
7. Low Mortgage Financing & Naya Pakistan' Unmet Target of Hosing Loans
Despite appreciating the progress made by the banking industry in supporting low-cost housing finance, the SBP Governor Dr Reza Baqir reveals that the banks' lending for low-cost housing in the country was extremely poor. As banks remained extreme­­ly cautious while lending for housing and construction under the program "Mera Pakistan Mera Ghar" despite support from the government and encouragement from the SBP. According to data banks have received applications of more than Rs 200 billion and they have approved financing of Rs 78 billion out of which only Rs 18 billion were disbursed.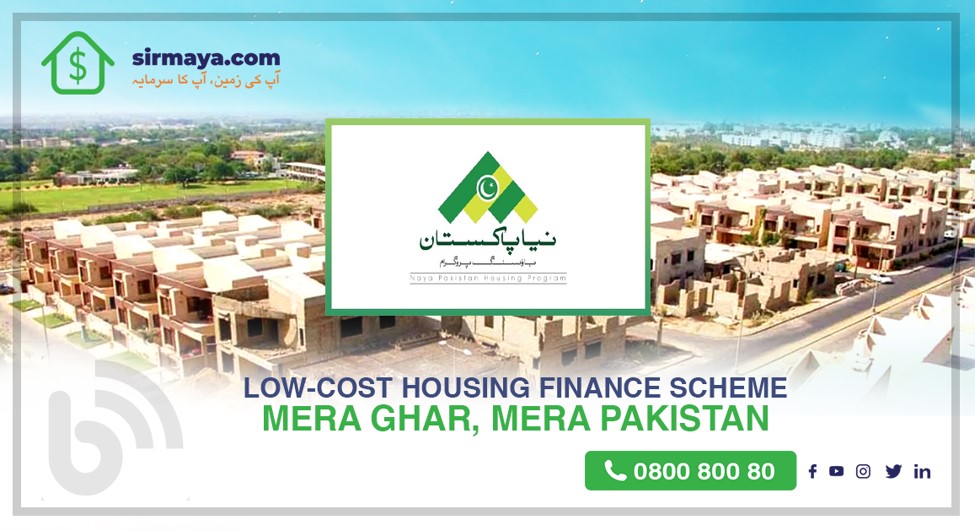 On the other hand the International Finance Corporation (IFC) of the World Bank Group backed it, as in their study `Pakistan Housing Finance Is There a Business Case for Financial Institutions` observes that the mortgage finance market in Pakistan remains critically underdeveloped, as the supply of housing for low-income groups in the country remains negligible despite high demand. The study further says despite the acute demand for housing, the mortgage depth ratio the total volume of outstanding mortgages to GDP remains low at 0.3%, significantly lower than the South Asia average of 3.4%.
Also, according to the study the housing supply mostly targets the high and affluent class of the country in line with commercial viability and affordability. Only 1% of housing supply caters to 68% of the population earning a monthly income of up to US$ 188. About 56% of housing units cater to 12% of the population earning monthly income of more than $625, the study notes. The study deduces that it reflects the lack of housing finance products, the limited capacities of financial institutions, the lack of long-term funding, and legal and regulatory issues.
8. Massive Rise in Prices of Rental Housing
There has been a long history of housing insecurity for people living in urban areas in the country. Decline in homeownership, growing informal settlements and specially unchecked private rental market altogether contribute in this insecurity. However, the disclosure by State Bank of Pakistan' Inflation Monitor June 2021 was more alarming, which reveals that the housing rent topped the list of 10 contributors to the urban Consumer Price Index (CPI).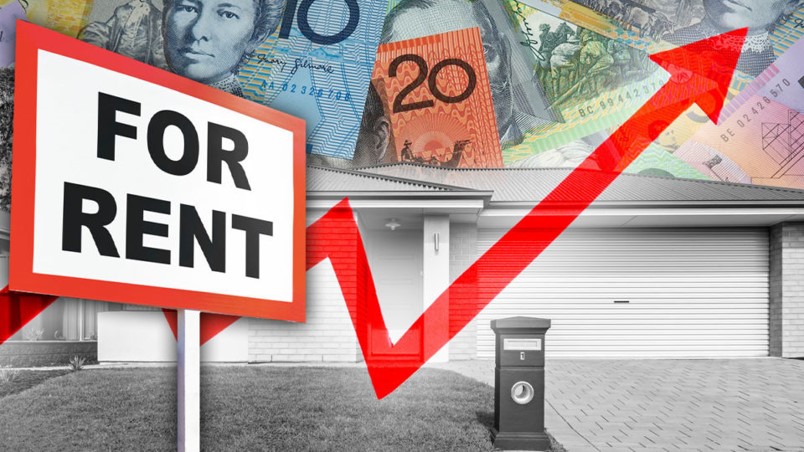 It declared the house rent as the top contributor following witnessing sharp increases in urban areas. Housing has the weight of 19.26% in the top-10 list while it contributed the highest 12.17% in the main inflation. The annual CPI-based inflation for June is 9.7% against 8.6% in the same month of Financial Year 2020 while the annual average inflation in Financial Year 2021 was 8.9% against 10.7% in the preceding fiscal year.
In Pakistan housings in big cities like Lahore, Karachi and Islamabad is already one of the most expensive and cramped necessities. But the above report loudly speaks that shelters for poor is not only a serious problem but now turning into a major crisis in the country. The surging rent prices reflects the increasing cost of real estate and construction in recent months, affecting the rental housing market in cities because landlords now demand a higher return on their investments.
9. Mohsin Sheikhani becomes Chairman ABAD
Prominent real estate developer and Patron-in-Chief of Allied Panel Mohsin Sheikhani was elected as Chairman of the Association of Builders and Developers of Pakistan unanimously for the term of 2021-2022. Mohsin Sheikhani earlier served ABAD as Chairman four times earlier. Veteran builders Hanif Memon, Altaf Kantawala and Sufian Adhia were elected as Senior Vice Chairman, Vice Chairman and Chairman Southern Region of the organization respectively. Eng. Akber Shaikh was elected as Chairman Northern Region and Qamar Zaman was elected as Vice Chairman Sub-Region Hyderabad.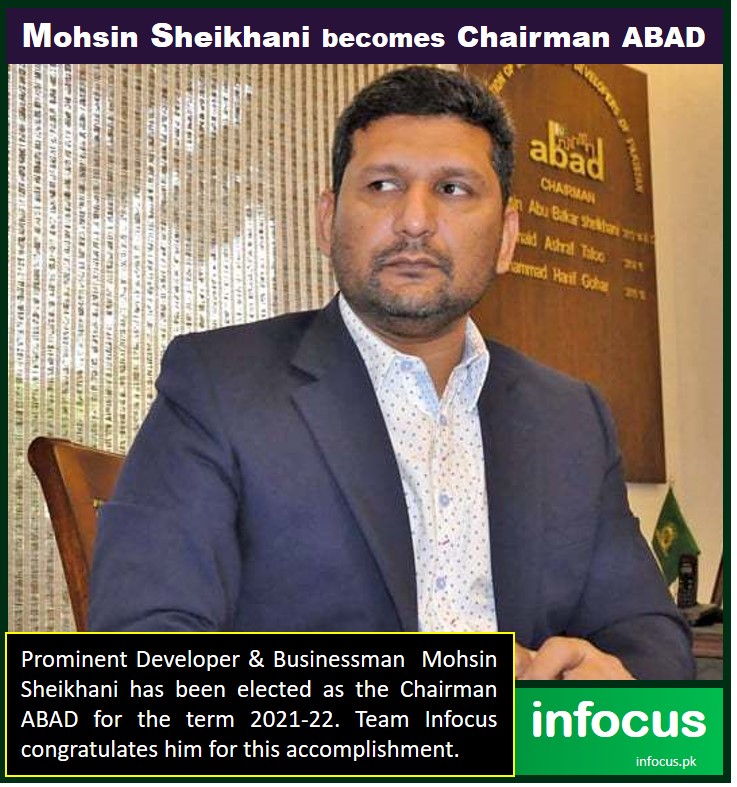 The new office-bearers of the ABAD took charge of their offices from 1st October, 2021.
10. Gwadar Free Zone II
With the announcement of good number of projects, especially the North Gwadar Free Zone, the real estate in the overall Gwadar city meet positive prospects in 2021. The Prime Minister of Pakistan Imran Khan himself unveiled the plaque of Gwadar Fertilizer Plant, Gwadar Animal Vaccine Plant, Henan Agricultural Industrial Park, Hengmei Lubricants Plant and Gwadar Expo Centre. With these latest industrial developments, more importantly the ground breaking of North Gwadar Free Zone, commonly known as GFZ Phase II, scenario is likely to prosper again. As compared to the first phase of the Gwadar Free Zone, which comprised 60 acres of land, the second phase is a huge project comprising 2,200 acres. Federal Planning Minister Asad Umar said the free zone in the north of Gwadar is "35 times bigger than the phase 1 industrial zone of Gwadar".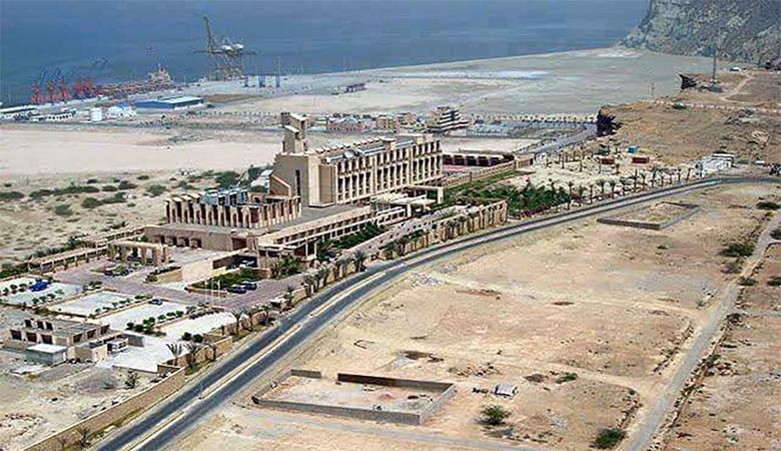 Mainly recognized for the Gwadar Port – the leading venture of China Pakistan Economic Corridor – Gwadar is destined to become a vibrant port city and the hub of world trade. With Gwadar Port being fully operational now and inauguration of the Gwadar Free Zone Phase 1 by Imran Khan, a bundle of economic activities of around $10 billion per annum and thousands of new jobs are likely to be generated.
By
Editorial, Infocus