When it comes to our quality of life, it's no secret that our surroundings have a major impact on our health and quality of life. After a painstaking application of thoughts, planners at Gohar Group have made massive progress, opting for ecofriendly construction and developing sustainable architecture of Gohar Gateway. It is certain that will dramatically affect the inhabitants of the buildings and drastically reduce all the negative environmental impacts.
Ecofriendly Construction of Gohar Gateway
From interior design elements like improved lighting sources, thermal conditions, ergonomic features and even upgraded air quality, occupants residing, visiting or working in ecofriendly structures would experience a marked improvement in their health, stress levels and overall quality of life. Redefining the modern international standards of luxuries and qualities, the Gohar Gateway is a masterpiece of urban art. From elegant elevation to exquisite exteriors it is, indeed, going to change the cityscape of Hyderabad city as well as elevate the surroundings of the region.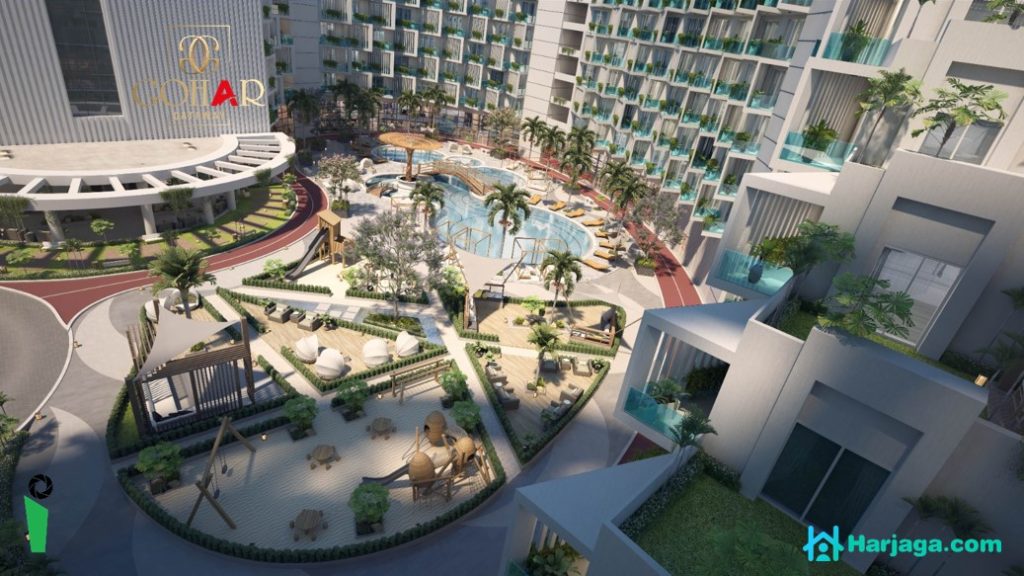 Regularized Development
Gohar Gateway is a mixed-use development in the emerging metropolitan of Hyderabad, approved by Sindh Building Control Authority. The integral mixed-use development consists of two magnificent buildings –   an eight storied Hospitality Tower and another eight storied Residential and Recreational Complex – with an expansive connected podium providing a range of retails, recreations and luxury amenities. The mega project has been carefully designed keeping in view the urban infrastructural needs and demands to optimize the best value of investment in Hyderabad city.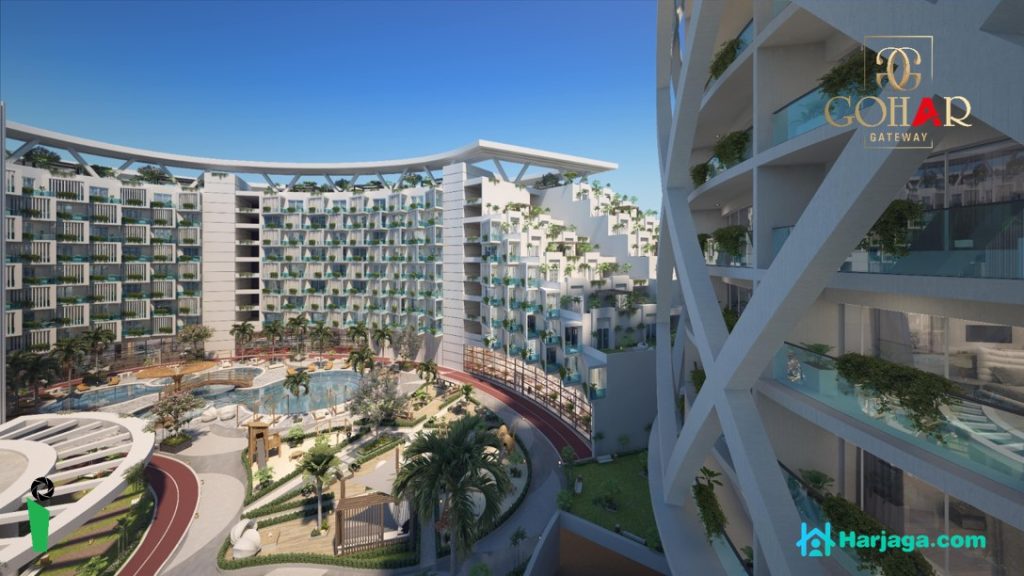 Located alongside M-9 Motorway the Gohar Gateway simply boasts an ultra-modern landscaped podium by giving a touch of class to the rich culture of Hyderabad city. With all topnotch leisure amenities including an open-air pool deck offering great living experience and ensuring urban-resort-quality surroundings where guests, members and residents can unwind, relax and recharge.
Clay Brick, Main Construction Material
The building structure of Gohar Gateway is made up of clay brick, which is also acts as a vertebral column to construction. Made from organic minerals found in shale and local, naturally abundant sources of clay; clay brick's long-lasting life cycle offers ongoing environmental and health benefits. Durable, re-usable, free from contaminants and naturally resistant to pests or fire, clay brick is safe to live in, making it the ultimate material in responsible and ecofriendly construction.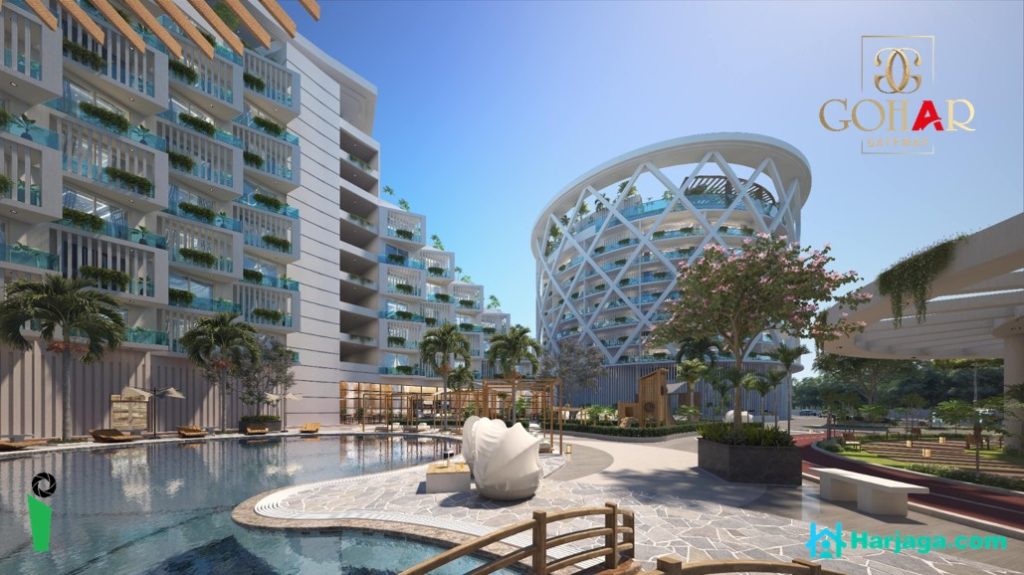 For energy efficient warmth in winter and cool in summer. The natural density and thermal insulating qualities of clay moderate building temperature and reduce energy consumption rates, to provide year round comfort and coolness. In Hderabad, the Gohar Group cannot neglect the importance of brick in construction which stands as the main base for the long life of their project the Gohar Gateway.
For booking and further details contact Harjaga.com, the exclusive marketing partner, as well as owns the sales & purchase rights, of Gohar Gateway.