Water is essential in construction activities. The construction industry consumes a considerable amount of water in its day-to-day operations, using it at every stage of a project's lifecycle. That includes in washing aggregates, preparing raw concrete, curing concrete, dust suppression, washing of hard surfaces and equipment as well as consumption by workers. However, depleting natural resources owing to the climate change have placed increasingly-tremendous pressure on Pakistan' already constrained water resources.
That is the reason the government intends to ban the use of potable water in construction projects in Islamabad in order to preserve the drinkable water in the Federal Capital City. Multiple newspapers have reported that the government concludes the current pattern of water use is not sustainable, therefore it is likely to ban the use of potable water in service stations, horticulture and most importantly construction activities to save the drinkable water in Islamabad.
Smart Use of Water
Construction and housing is the second biggest sector of Pakistan after agriculture, employing more than 5 million people across the country. However, it is a fact many builders and developers do not adopt adequate measures in place at their construction sites to reduce excessive water consumption, resulting in millions of litres going to waste.
According to the government sources a "smart-use plan must be developed by using recycled water in different sectors". Like pump stations and service stations are requested to switch to steam cleaning instead of using potable water or install recycling units in this regard. Similarly, for horticulture and gardening sewage water can by utilized after recycling and treatment.
Construction Usage
Construction is a water-intensive sector and it is generally estimated that it requires an average of 350 litres of water to construct a one-square-metre wall. Which is the reason the construction companies now need to adapt their current water practices and use water more wisely to ensure the sustainability of this essential resource.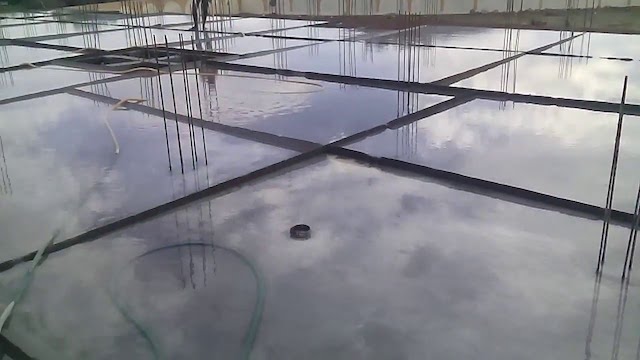 Earlier the government took various steps to curb the practice of water wastage in construction. A few years ago there was an unannounced ban on high-rise construction in Karachi just because the Karachi Water & Sewerage Board was unable to give household connections to new apartments due to inadequate water supply in the city . Furthermore, private developers are no longer allowed to extract groundwater.
Clean Water Preference & Way Out
On the other hand, construction experts believes the quality and quantity of water has much effect on the strength of mortar and cement concrete in construction work. They demand water which has PH value of not less than 6. They are of the opinion that water used for mixing and curing should be clean and free from injurious quantities of alkalis, acid, oils, chemicals, sewage materials and other substances that may be deleterious to bricks, stone, concrete or steel. Therefore, potable water is generally considered satisfactory for mixing.
These experts' concerns are not unjustifiable. However, instead of relying primarily on mains water, contractors can consider using harvested rainwater, or recycled greywater from onsite ablution facilities as an alternative source for daily onsite activities. That provides a flawless way out of their water scarcity problem.
The construction industry's role in the national economy is undeniably important. But its contribution towards job creation and industrial development should not occur at the expense of our natural resources, especially potable water.
By
Editorial, Infocus