If housing, construction and plantation were the key features of PTI governmental policies in their tenure, then agriculture, water security and road networks are of PML' in their first budget for the year 2022-23, pertaining to environment and sustainable construction. Minister of Climate Change Sherry Rehman already had revealed that her office was trying to look at different climate crises, challenging sustainable human development, food and water security, as well as air quality in Pakistan.
Afforestation
Although in his budget speech, Federal Minister for Finance and Revenue Miftah Ismail stated that "the climate change had become a serious issue for the existence of the country", yet the government allocated Rs 10 billion for various climate change adaptation and mitigation projects which included plantation and other environmental conservation projects.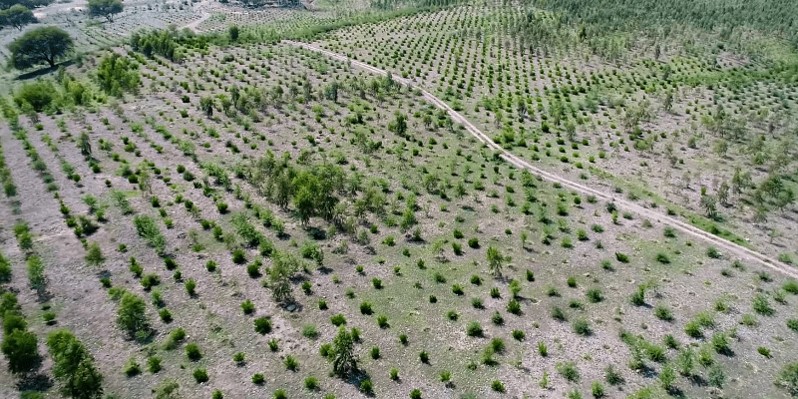 In comparison as a part of environment sustainability the PTI government in their 2021-22 Budget ensuring plantation programs, nearly Rs 14 billion has been allocated for Ten Billion Tree Tsunami project and Rs 14.327 billion has been earmarked for various ongoing and new projects of climate change division aimed at enhancing countries resilience against environmental degradation.
Water Security
In the 2021-22 budget of previous regime, some Rs. 3 billion had been reserved for water courses ensuring availability and accessibility of water while more than Rs. 99 billion have been allocated for construction of four hydropower dams (Dasu, Diamer, Mohmand and Neelum Jehlum). However, the present government paid extra focus on water security. As Senator Sherry Rehman had mentioned on May 11, 2002 "Climate impacts are severe in multiple ways and we literally face a clear and present water scarcity issue along with a distraction challenge among provinces. We have to see this as a near-future reality with serious impact on food security which is already under crisis."
Therefore in 2022-23, maximum funds, out of total water-sector allocation of Rs 95.56 billion, are earmarked for reversing water scarcity priority development programs. Initiatives of developing water storages, flow me­a­surement through automatic telemetry system, demand management, rainwater harvesting, decreasing water losses, groundwater regulation and management, reclamation of degraded land due to waterlogging and salinity and increase in operation and management cost of irrigation infrastructure and water charges in consultation with stakeholders would be taken.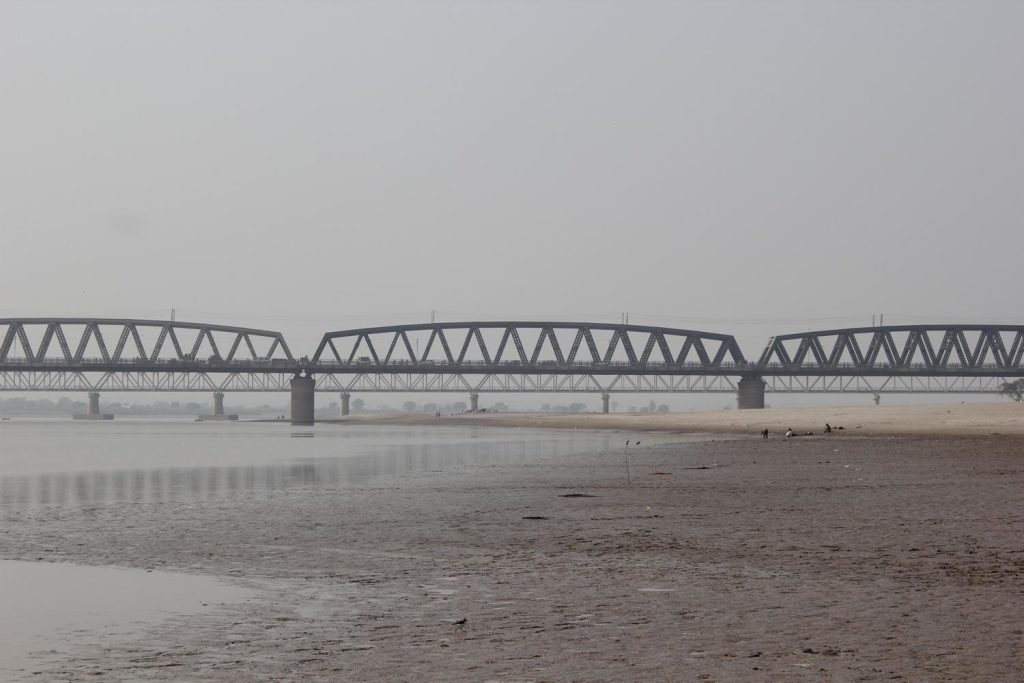 The Budget prioritizes water security for both accessibility to all human and availability for energy. During the next fiscal year, 2,928 megawatts of new generation capacity will be added in the national grid including major contribution of 1,650MW from local coal. For the conservation and augmentation of water resources, allocation has been prioritised for large dams like Diamer-Bhasha, Mohmand, Nai Gaaj and the fifth extension of Tarbela. Out of the total water sector development programs amounting to Rs 95,560 million, an amount of about Rs 60,000m has been allocated under the next fiscal year. This includes Rs 39,000m for large dams and Rs 21,000m for medium and small dams.
Agriculture
Keeping in view external and local uncertain economic environment, GDP growth will slightly taper off and is envisaged at 5% for the next fiscal year on the back of 3.9% growth in agriculture. The government has earmarked an amount of Rs 11 billion for the agriculture and food security sectors. The funding would assist the projects pertaining to innovation in agriculture sector, increased use of machinery, soil leveling through laser, advancement in irrigation system, provision of quality seeds and to promote agricultural exports, the minister added.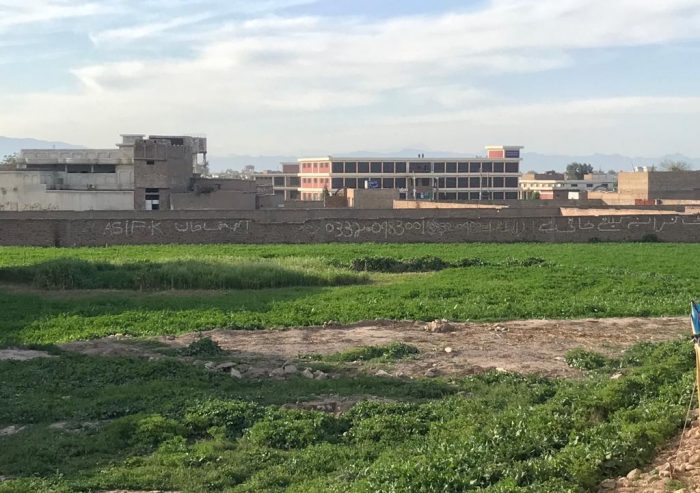 The agriculture has been declared as zero-tax industry to boost the crops production and income tax and sales tax on the agricultural inputs has been abolished. Besides zero custom duty has been announced on the import of agricultural equipment. Water security is further ensured for agriculture as under the annual plan in agriculture sector, programs to minimise conveyance losses and system modernisation will be continued along with other storage and conservation measures. All-out efforts would be made to maintain overall water availability at the level of 130 MAF. During this period, out of total 91 ongoing water sector projects, about 15 are expected to be completed
Housing and Construction
The government has allocated an amount of Rs 13,985.204 million for 113 ongoing and new schemes of Housing and Works Division for the fiscal year 2022-23 under the Public Sector Development Program (PSDP). However most of the allocation focuses on construction of highways and road networks rather housing. The budgetary allocation included Rs 12,273.329 million for 107 ongoing projects and Rs 1,711.875 million for six new schemes, according to budgetary document issued here on Friday.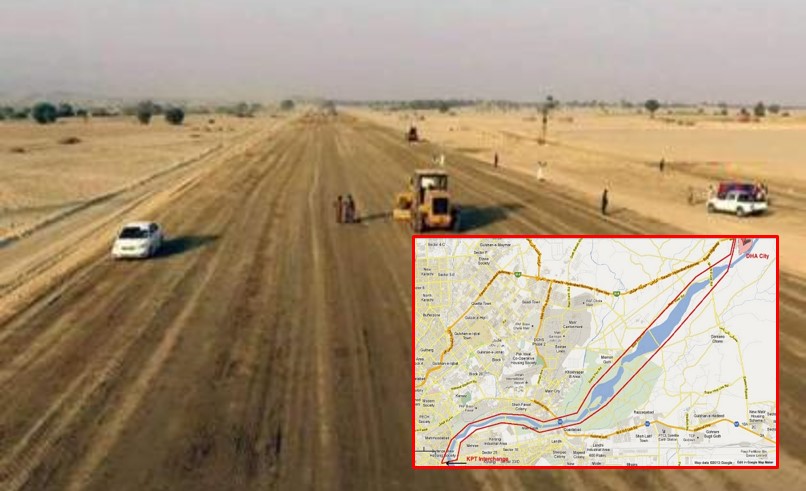 About the ongoing schemes, an amount of Rs 523.168 million has been earmarked for rehabilitation and construction roads of Hyderabad City (20 development schemes). Similarly, an amount of Rs 486.159 million has been kept for construction of metaled road in different areas of District Bahawalpur (24 development schemes. An amount of Rs 406.211 has been kept for construction of black top roads, Purana Duki and Rabbat villages, District Duki.
Regarding the new development schemes, an amount of Rs 1,000 million would be allocated for rehabilitation and construction of roads in SITE Industrial Estate, Karachi. An amount of Rs 250 million would be earmarked for construction of carpet road from Kot Sher to Jajoki, District Gujranwala. Likewise, Rs 239.875 million would be kept for balance liabilities of 2018.
By
Editorial, Infocus