Environment and public health sustainability have emerged amongst the top requirements in real estate development across the globe. Therefore, pressure continues to grow for the real estate industry to meet the challenge of decarbonization. Due to the countries' commitment towards Paris Agreement and meeting out Sustainable Development Goals (SDG), the factor of sustainability – and the race to net zero emissions – has become the new marker of transparency as investors, companies, governments and the public look for long-term targets, regulatory standards, metrics and clear action plans.
Global Ranking of Real Estate Sustainability
The Global Real Estate Transparency Index Report has just been released internationally, which primarily mentions that countries and cities work to deliver on their climate commitments with increasing building energy performance standards and reporting requirements while green and healthy building certifications become more widespread. According to the report "Sustainable initiatives have move from building certification and fast-payback improvements to more complex data capture, disclosure and benchmarking efforts".
The Report says France and the top U.S. markets (e.g., New York) head the Sustainability rankings with new regulations establishing limits on embodied carbon in new buildings and minimum requirements for existing buildings (as well as new construction), and the creation of databases to track building-level energy consumption. The UK, Canada, Australia, Japan, Singapore, Belgium, Netherlands and Sweden round out the top 10 in the Sustainability rankings with a range of ambitious climate transparency initiatives.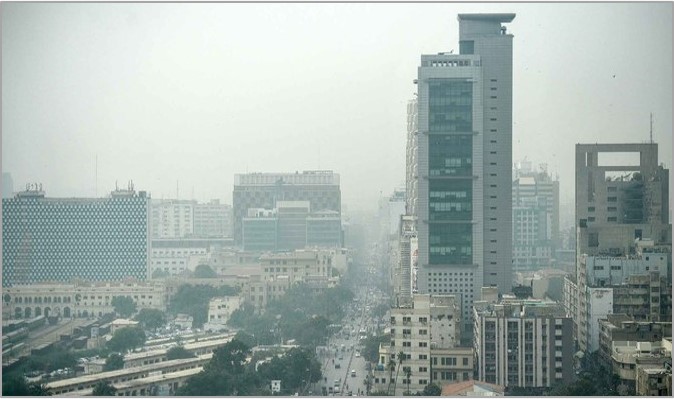 Pakistan at 68th in Global Ranking
Pakistan ranks at 68th position in the global real estate transparency index, categorized where "low transparency" is practiced. The country score 3.91 with zero Sustainability Performance and poorly rated specially in Investment Performance
However, the report says there is considerable scope for progress as investors, companies and governments grapple with a complex regulatory environment and lack of consistent information to meet their goals. Beyond the leading markets, there is still low implementation of mandatory standards in areas such as building resilience and emissions reporting, as well as in the uptake of green leases and financial performance tracking. Looking ahead, alignment of regulatory initiatives, harmonization of targets and more standardized data will be needed to help improve transparency and enable real estate developers to achieve their decarbonization targets.
Sustainable Efforts to attain Real Estate Transparency
The Global Real Estate Transparency Index Report also refers a survey which reveals emerging pressure that will reshape the landscape of transparency as the real estate industry navigates an age of disruption:
• Harmonization & Alignment – there is a pressing need for greater harmonization and alignment across the real estate industry in sustainability initiatives, regulatory environments, technologies and data frameworks.
• Enhancing Climate Resilience – with examples of unprecedented climate impacts already evident, attention is turning to ensuring that standards are in place to provide clarity around making cities, urban planning frameworks and buildings more resilient to future risks.
• Supporting Positive Health & Social Outcomes – many companies are now focusing more strategically on the Social and Governance aspects of their business, and further regulations and metrics to enhance and provide guidelines for these goals across the sector are likely.
By
Editorial, Infocus
Courtesy — Jones Lang LaSalle Incorporated