10 July 2022
The Disaster of 2022 Rain Flood in Pakistan, Unprecedented
Heavy Rain and flood have made havoc all over Pakistan in the monsoon this year. The government this week cautioned the public that the country has experienced nearly double the average rainfall recorded in the first week of July over the past 30 years, making it among the highest rain spells in the last three decades. These above-normal monsoon rains have so far killed above 80 people since June 14, and may cause flash floods. In the July 1 to 6 period over the last 30 years, the country recorded an average of nine milimetres of monsoon rain, however this year, the amount surged to 16.8%.

Just a few weeks ago, we were talking about heatwaves and forest fires and now we have dived into GLOF and flash floods, as 16 GLOF events have been reported in the last two months at a time when the annual average is five or six. The reason is we face the intensity of global warming from around the world because of our geo-location and we have the most glaciers outside the polar region, examines Minister of Climate Change Sherry Rehman.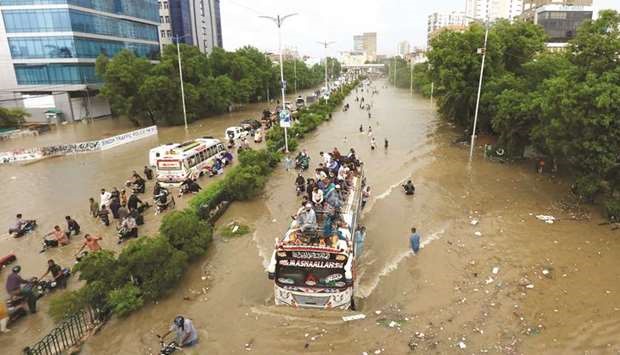 As natural calamities in Pakistan were becoming severe, Ms Rehman drew attention towards the economic losses caused to Pakistan by global warming that stood at 9.2% of the gross domestic product (GDP), the highest in the region in terms of percentage of the GDP.
Sindh Climate Change Policy 2022 Formulated
The Sindh government has formulated its `Climate Change Policy-2022` to support the global efforts in combating climate change. While presiding over the Sindh cabinet meeting, Chief Minister Syed Murad Ali Shah underlined the need for a climate change policy and said that the province`s vulnerability to climate change could be assessed from increasing incidence of drought, water insecurity, increasing intensity of heatwaves and increasing levels of air pollution.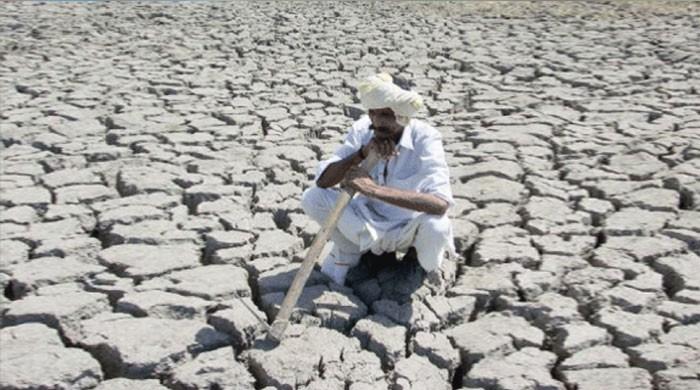 The cabinet was told that water insecurity was resulting in decreased crop yields and increasing intensity and frequency of heatwaves resulting in decreasing agricultural production and adverse effects on health, while increasing sea level was resulting salinity and sea intrusion in deltaic region.The cabinet was also told that the major objectives of the policy were to identify the effects of climate change, provide solutions and implement framework/plans to mitigate its effects, in line with the National Climate Change Policy.
Pakistan goes for Solar Generation
Prime Minister Shehbaz Sharif has said that a national solar energy policy will be announced on the first of next month to address energy related issues. Chairing a meeting Energy Task Force in Islamabad this week, he said that the enforcement of this policy will be linked to the approval by Council of Common Interest. He also has vowed to utilise all resources available to generate solar energy in the country for saving the valuable foreign exchange reserves spent on importing oil and gas.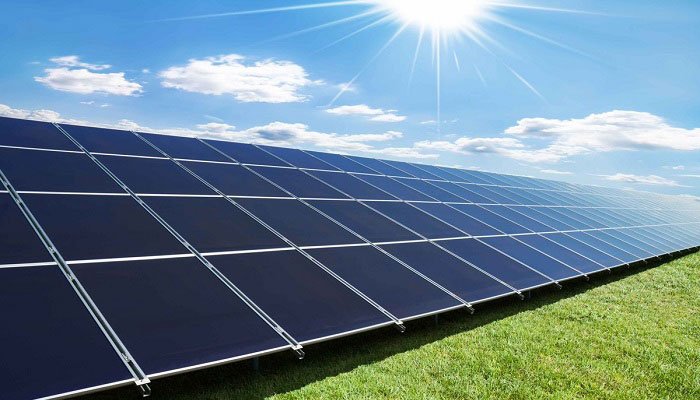 The premier said the government was committed to the solarisation of Pakistan and expressed keen interest in working together on hydel, solar and wind power generation. He also expressed his resolve that providing cheap and environment friendly electricity is the top priority of the government. He said it is our effort to Pakistan self-sufficient in energy sector.
Illegal Housing in Hyderabad Flood Zone continues
Illegal real estate development alongside Flood Zone in Hyderabad seems hard to stop, despite Sindh Irrigation and Drainage Authority (SIDA) sought removal of seven housing schemes being built in flood zone along the Indus River while Hyderabad Development Authority (HDA) cleared three of the same for construction. The SIDA pressed for the cancellation of the seven "most vulnerable housing schemes" in the flood zone, urging Hyderabad commissioner to demolish them. But HDA` town planning department cleared three of the same schemes declaring that these were now "out of the flood zone" as the authority had withdrawn its own letter dated April 13, which had cancelled these schemes, and issued a new letter on April 26 for their clearance.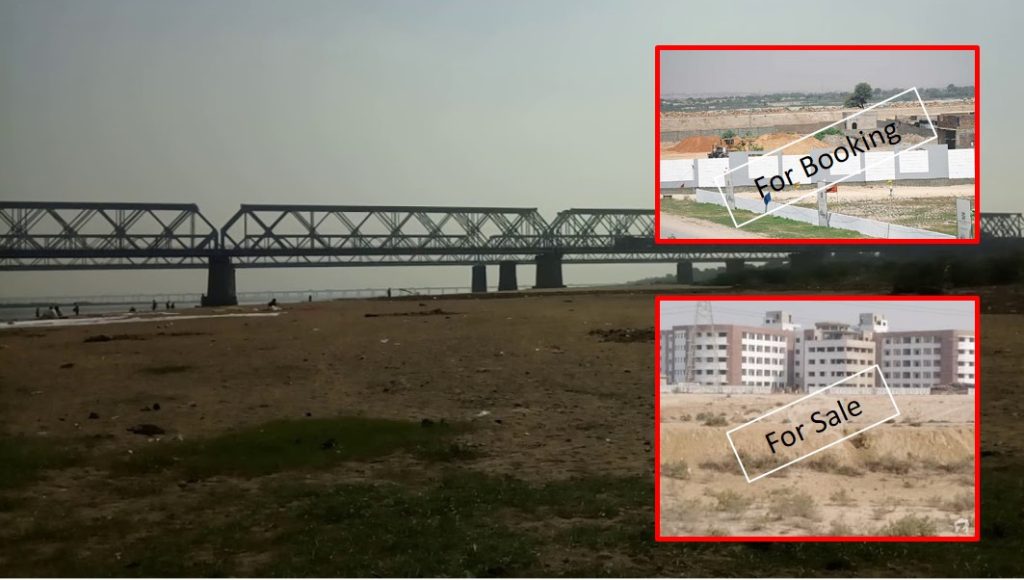 An HDA Director stated in the April 26 letter that seven schemes were approved by HDA`s governing body a meeting on Feb 20, 2010. The meeting was attended by a representative of irrigation department as well but no one raised any objection to the seven schemes. He also said that hundreds of allottees transferred their title documents through registered sale/lease deeds before sub-registrar and these schemes were entered in record of rights as lands of ancestral properties.
Sherry Rehman & ADB' Pledge for Clean Energy
Minister for Climate Change Sherry Rehman said this week Pakistan is facing severe shortage of energy which is why there is a need to formulate a viable mechanism so it can rely on clean energy. "Coal and carbon intensive generation plants dominate the country`s power grid and moving away from them is the only option we have if we want a sustainable future, without compromising on the country`s financial and economic integrity," Ms Rehman said while presiding over an inter-ministerial meeting held to discuss clean energy transition with Asian Development Bank.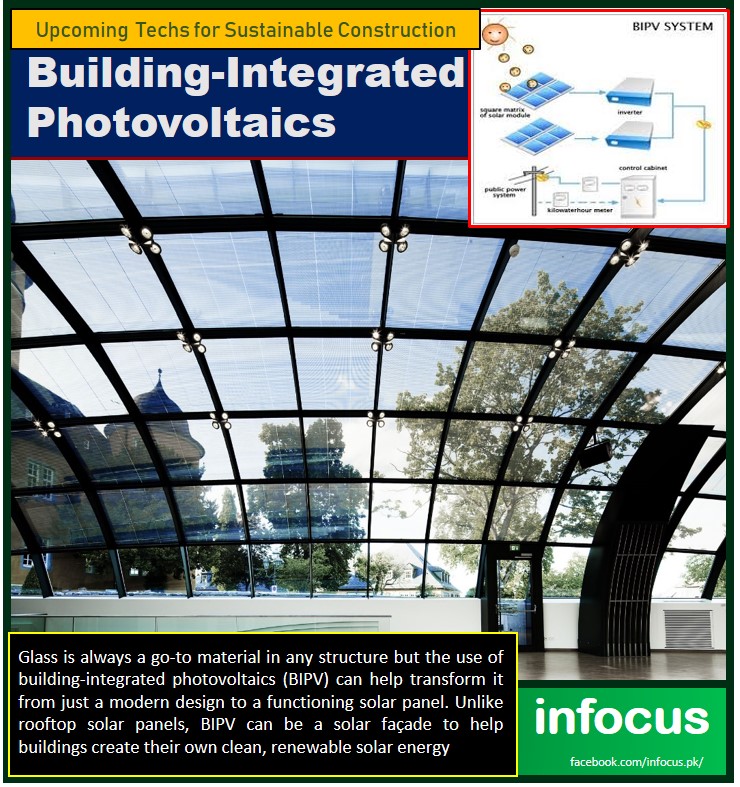 The ADB representative stressed that retirement of dirty energy power plants would not only decrease significant carbon emissions but also unlock investments in renewable energy, storage, electric vehicles and other clean technologies. "Climate catastrophe is here now and we have to collectively come together to take up this challenge", he said. It was agreed that an initial transition assessment, to be carried out by the ADB, would lead to a much larger feasibility study for a High-Carbon Replacement Fund.


Local Cement Sales Drops Slightly
Despite persistent price increases and a slowdown in construction activities in the last few months, domestic cement sales during Financial year 2022 showed only 1% drop, followed by a steep fall of 43.57% in exports. Total cement dispatches (domestic and exports) were 52.89 million tons in Financial Year 2022, down 8% from 57.43m tons the previous fiscal year. Domestic uptake fell to 47.63m tons from 48.11m tons, whereas exports plunged to 5.25m tons f rom 9.31m tons in Financial Year 2022.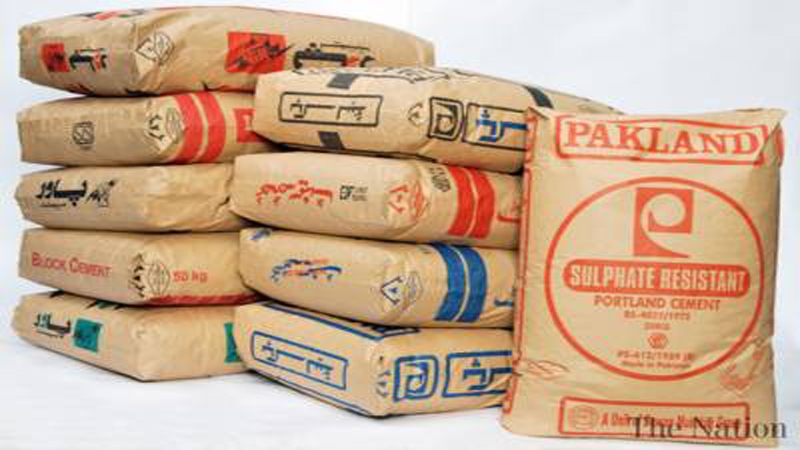 According to data from the All Pakistan Cement Manufacturers Association total cement dispatches (local and export) increased by 1% in June 2022 to 5.26m tons, up from 5.21m tons in June 2021. Local cement dispatches by the industry during June 2022 were 4.97m tons compared to 4.66m tons in June 2021, up by 6.66p%. Export shipments fell 47.57% in June 2022, from 542,622 tons in June 2021 to 284,471 tons in June 2022