"We should set up a 'Tent City' along the Northern Bypass instead of offering flood victims to stay in different parts of the Karachi", says Sindh Labour Minister Saeed Ghani on arriving of 2022 flood affectees in Karachi. But forget any so called "Tent City", the fact is not even common cotton camps are provided by Sindh government whenever flood victims lands in the metropolitan. Instead, the affectees stay in open plots or unfinished, yet fully constructed, apartment buildings, in a way to extend support to land grabbers to encroach public properties in the vicinity.
That has been happening since decades in Karachi and the practice has ultimately made it the only megacity in the world, comprised of more than 55% informal settlements where 60% of its population lives without basic amenities.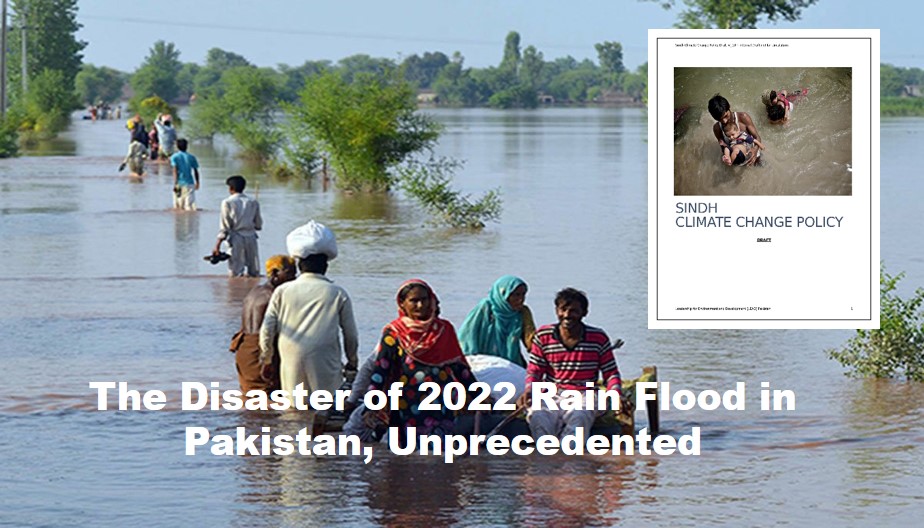 Flood Victims Settlements
There is no denying the calamitous flood in Pakistan was unprecedented and extremely devastating which has left hundreds of thousands of people homeless in different parts of Sindh. Therefore, as anticipated, Karachi has started receiving thousands of people displaced by recent floods in different parts of Sindh and according to Saeed Ghani on an average some 3,000 to 4,000 flood-affected people from several calamity-hit districts of the province are reaching the city on a daily basis. These number and estimates were brought at a meeting of the city chapter of the Pakistan People's Party, where Saeed Ghani reportedly reveals "So far, some 50,000 people have already arrived in Karachi and all these people are staying in the camps set up by the Sindh government in Sachal Goth, and districts East, West and Keamari".
A Suspectable Migration
First of all, migration of such a huge magnitude of 50,000 people by themselves in Karachi within a week is suspectable. Usually, flood-affectees don't leave their land and just temporarily shift in nearby relief camps. As for their livelihood they rely in agriculture, livestock and mining jobs, therefore when the situation gets stable, they return their homes after flood. Charity organizations, administration and NGOs provide relief to them in their local areas and noone helps them financially or logistically to migrate from their land or bring them in cities. So, if Saeed Ghani claims "these people reached in Karachi at their own choice", is really doubtful.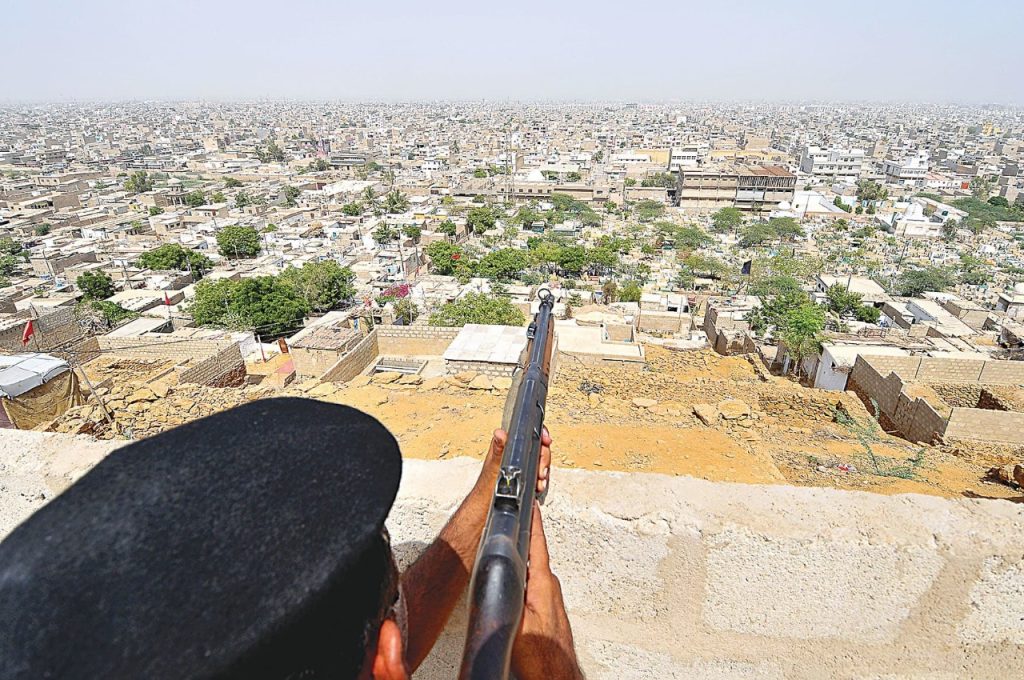 Encroachment in Scheme 33 & Scheme 45
Karachi land agencies and local administration including law enforcement agencies openly claim it is actually land grabbing mafia which operates their activities in the name of flood victims' settlements. The mafia mostly bring affectees to encroach emerging development localities, that's why Scheme 33 and Scheme 45 in Malir district have remained their main targets. Memories are still afresh, after the 2010 flood these land grabbers brought people in these schemes. In Scheme 33 these land grabbers encroached the land alongside Superhighway and for years it was remained in their occupation until freed by National Highway Authority via anti-encroachment drive, while extending the M-9 Motorway. But that illegal occupaion devalued the real estate prices of the Scheme 33 sizably in the long run.
In Scheme 45, the same mafia illegally occupied the semi-constructed projects of Labour Square and Labour City near Gulshan e Maymar. These flats are made by Government of Pakistan for labours who worked in any company and are low income strata of society. Both apartment buildings were grand housing schemes developed in the government of Arbab Ghulam Rahim. Labour Square has more than 3000 flats while Labor city has 1100 flats, but because of absence of utilities like water, electricity and gas, their possessions were not given to the allotees. Therefore, land mafia encroached these properties and left their illegal occupation in 2015 on the order of Sindh High Court after a long and volatile resistance. In 2022, both projects are again target of land grabbers, besides many other under-construction private projects and open plots in diverse housing schemes.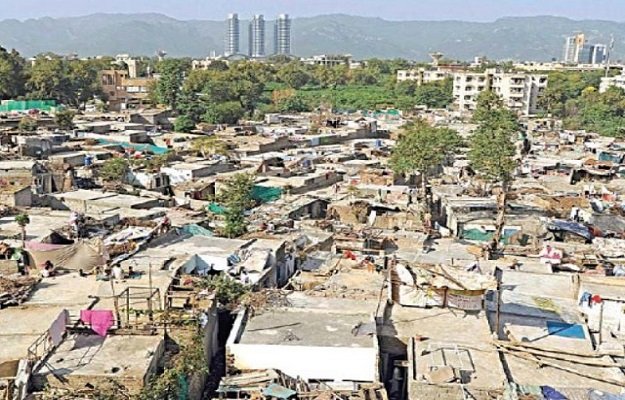 Land Grabbing Mafia in Karachi
On the other hand, the practice of squatter settlements is continued in Karachi since 1985 with an organized mafia of land grabbers playing a key role in encroaching upon the state land. The modus operandi is to occupy the state land – open plots, dangerous areas, amenity plots, etc., – to accommodate professional families that would raise kutcha houses to give the land a shape of a kutchi abadi. The mafia not only grabbed precious state land in an organized manner, but also caused heavy losses in revenues to the exchequer as the families brought in by it utilized all available basic amenities – water, power, parking lots, footpaths, parks, playgrounds, etc., – without paying any charges or taxes.
An action to check the emergence of such settlements is avoided mainly due to the lack of political will and commitment at top level to enforce the writ of law and curb corruption among low-grade officials. But there is always needs of planning, digital mapping and monitoring of state land all over Karachi. Although, former Sindh Governor Dr Ishratul Ibad in his tenure had formed operational committee in each town for the purpose to identify the elements indulged in land grabbing, encroachment and other such practices and to take legal action against them. But it is unfortunate, these committees have become dormant since his departure.
By
Editorial, Infocus