8 January 2023
Pakistan' Climate Resilient Conference
Pakistan has announced to co-host an international climate resilient Pakistan conference titled: Resilient Recovery, Rehabilitation and Reconstruction Framework (4RF), comprising plans and arrangements for the post-floods` recovery, rehabilitation and reconstruction and forging long-term partnerships for building Pakistan`s climate resilience and adaptation. The conference would be co-chaired by the Prime Minister Shahbaz Sharif and Secretary General of the United Nations, Antonio Guterres. The high-level Conference in Geneva aims to marshal international support for the people and government of Pakistan to move forward on post -flood recovery as soon as possible.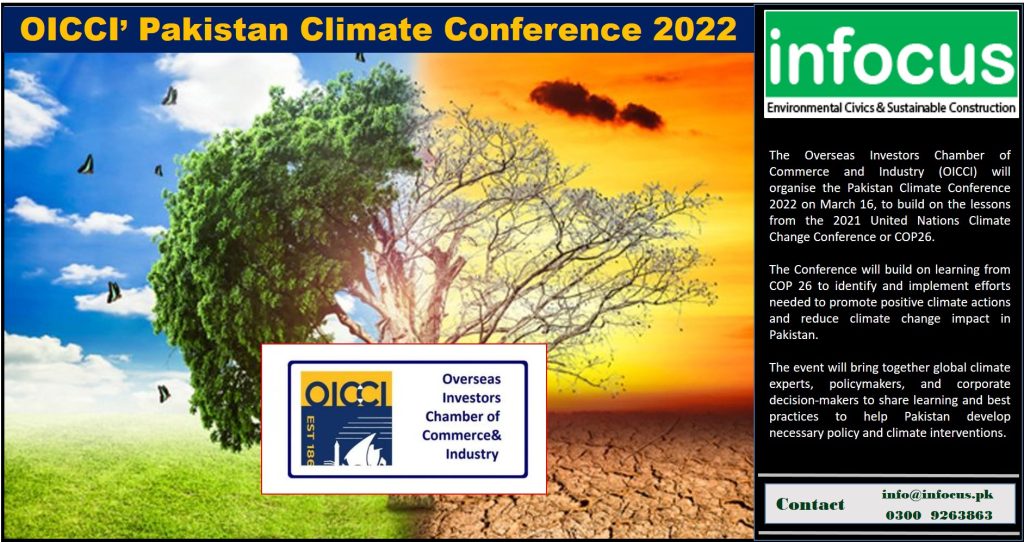 "Some 70% of climate models say climate crisis events may happen again. It is possible that events like droughts, forest fires, and flooding will wreak more havoc," the minister of Climate Change Senator Sherry Rehman said at a briefing about the international conference. She further adds "We have to make Pakistan climate-resilient, but it requires more resources. The navy, the air force and the army, along with provincial institutions, have a key role in rehabilitation efforts."
World Medical City in Karachi
Overseas Pakistanis have floated the idea of the World Medical City here in Karachi when the Non-Resident Pakistanis (NRP) of Washington DC held a meet and greet for launching the said concept at the Pak American Cultural Centre this week. In an online speech, Shahab Qarni of the NRP Mission from Washington DC, while introducing their various interests in health, education, economics and social development, said that the diaspora happens to have a special interest in the health sector besides the other things mentioned. However, the expats are not exactly planning a welfare or social program, as an speaker clarifies "It is more a business venture."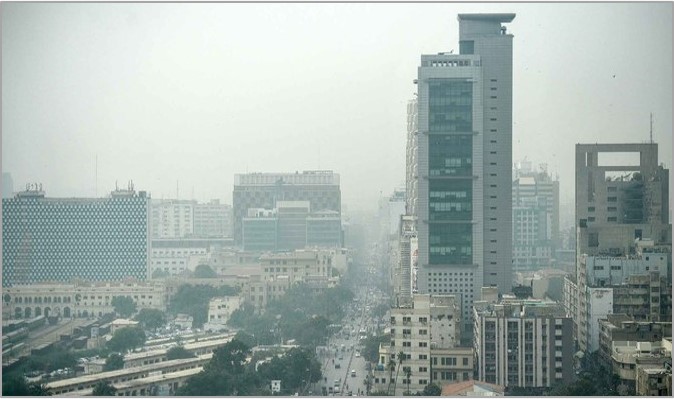 "The Karachi World Medical City will be a medical facility sprawling on an area of more than two miles," the speakers say, adding that Karachi`s location is important for any kind of business, export, education and women empowerment venture. Ambassador Jamil Ahmed Khan, who has been Pakistan`s ambassador in several countries, said that Karachi is a mega city with a realistic population of almost 30 million people and its geographic location also makes it accessible for many South Asian countries as well as countries in Africa. "Medical tourism does have a chance here. We do have world-standard doctors and nurses here in Pakistan, but we also have a big population and not enough medical professionals here to cater to this huge population," he said.
Concrete Plant in Residential Neighborhood
Residents of North Nazimabad, Karachi have complained that despite the last month`s order issued by the Sindh High Court (SHC) to restrain the Frontier Works Organisation (FWO) and local administration from occupying the Jafico Ground in their neighbourhood, the construction activity at the playground continued unabated. On Dec 22, a two-judge bench of the SHC headed by Justice Nadeem Akhtar observed that prima facie, the deputy commissioner and assistant commissioner had no authority to hand over the possession of the park to the FWO for establishing a comp office or any other purpose. The bench jointly restrained the DC, AC and FWO from occupying any portion of the park or raising construction there on till Jan 10.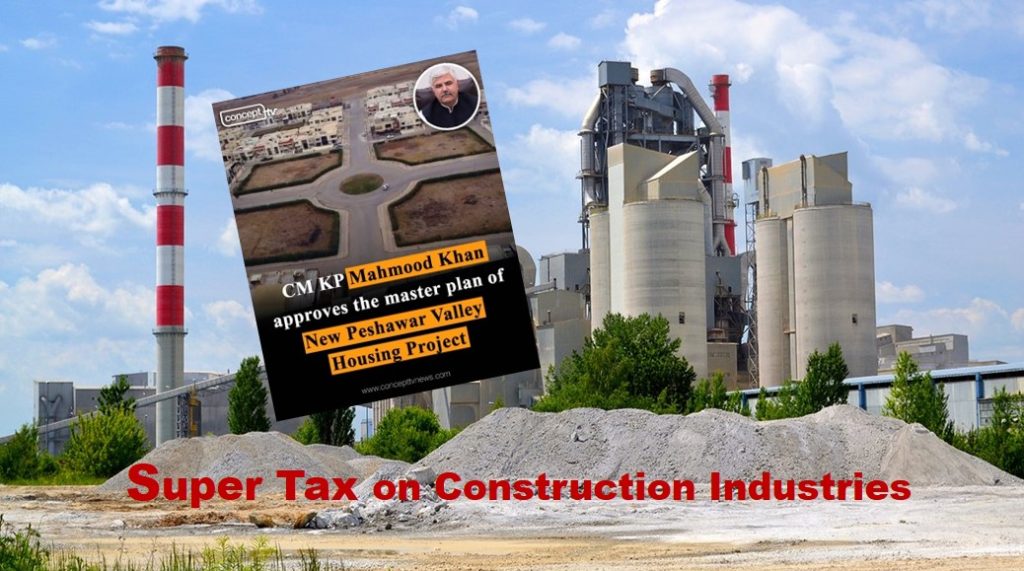 The park, namely Jafico Ground located near Landi Kotal roundabout in North Nazimabad Block L, was well maintained till last year as plants, flowers and benches were installed for area people. However, construction activities, heavy machineries, building materials and a concrete plant has destroyed the park, where construction activities still continue unabated. Residents of North Nazimabad, have not only been deprived of a recreational and sports facility in their area, but also the operation of a construction site within the premises is against the building rules violation, causing environmental problems for people.
Rise in Construction Materials Prices
Construction materials prices increased tremendously in 2022  and resulted in the slowdown of the industry. Specially prices of the two key building materials cement and steel have jumped 41% and 16%, respectively, pushing up the construction cost sizably, despite plunge in their overall sales and export. The 50-kg cement bag rate rose to Rs1,043 from Rs738 on Dec 30, 2021 while per ton steel bar prices increased to Rs224,500-225,500 from Rs194,500-197,500 a year ago. Steel bars, particularly, which hold a 40-45% share in the total cost of construction of a high-rise project, hit an all-time high at Rs. 235,000 per ton in June 2022.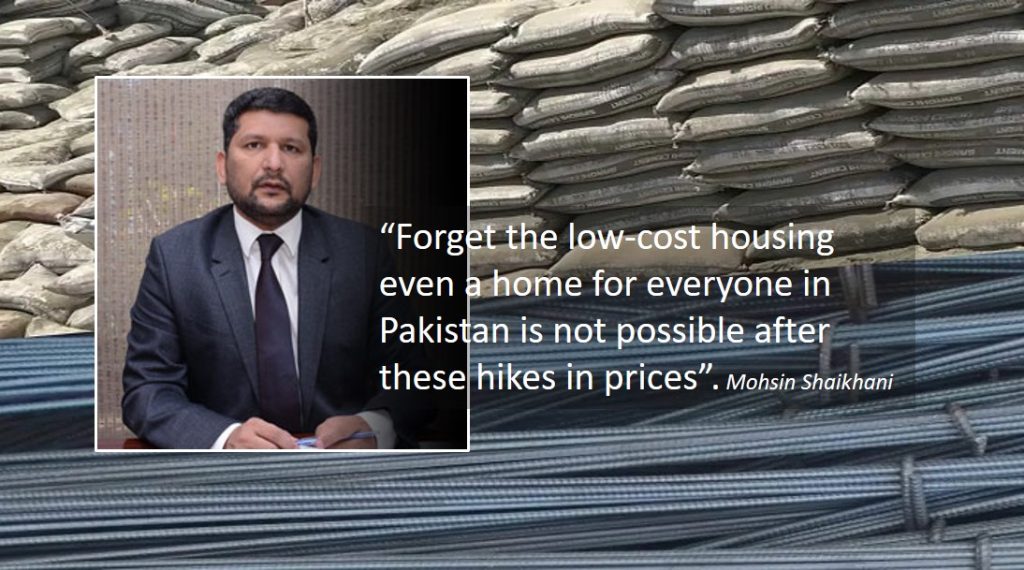 The massive rise in cement and steel bars has jacked up the construction cost of hi-rises and housing projects. At exports sector, the country`s overall cement exports plunged to 1.547m ton fetching $77m in 5MFY23 from 3.129m that earned $116m in the same period last fiscal year, showed Pakistan Bureau of Statistics data. However, exporters got a good price of $50 per ton as compared to $36.