18 September 2022
Ravi Riverfront Project occupying Agricultural Land
In the bid for controversial Ravi Riverfront Urban Development Project, the Ravi Urban Development Authority (RUDA) has allegedly started acquiring more agricultural land forcibly from the farmers in recent days, destroying crops on hundreds of acres in the Ferozewala area. The real estate project has been planned to be carried out on the agriculture land along the river with the help of the private sector. Videos are viral on social media showing RUDA staff being seen to start development work at agricultural land by destroying the crops, vegetables, fodders etc on hundreds of acres. The farmers and landowners, who have been victims of the Ravi Riverfront Urban Development Project, accused the Punjab coalition government for using force and arms for taking possession of the land. They also announced to launch a mega protest movement against the government and the Ravi Urban Development Authority by the end of this week.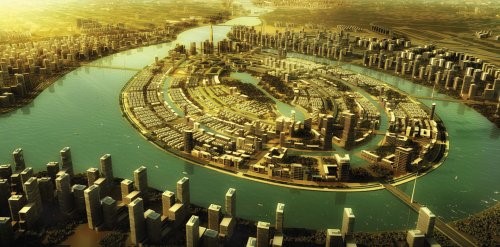 The Lahore High Court on Jan 25, 2022 had scrapped the project, declaring it illegal for various violations of laws, including absence of master plan and acquisition of the land against the rules. However, in less than a week on Jan 30, the Supreme Court suspended the LHC verdict, giving RUDA conditional permission to work on the land whose compensation had been paid to its owners. However, the apex court had directed Ruda not to use force against anyone to surrender his/her land to the government. The forced occupation is a blatant violation of court ruling and land rules.

Pakistan to seek Climate Compensation
The World Weather Attribution (WWA), an international meteorological expert group in their scientific study has found compelling evidence of climate change exacerbating recent devastating floods and heatwave this year and has asked Pakistan to seek compensation from developed nations for loss and damage support along with immediate push to reduce carbon emissions. Co-authored by 26 experts relating to climate change, the WWA report says "Extreme rainfall in the region has increased 50-75% and some climate models suggest this increase could be entirely due to human-caused climate change, although there are considerable uncertainties in the results about the drivers of high rainfall variability including, but not limited to, climate change. Therefore, "being the chair of G77, the country must use this evidence in COP27 to push the world to reduce emissions immediately… Pakistan must also ask developed countries to take responsibility and provide adaptation plus loss and damage support to the countries and populations."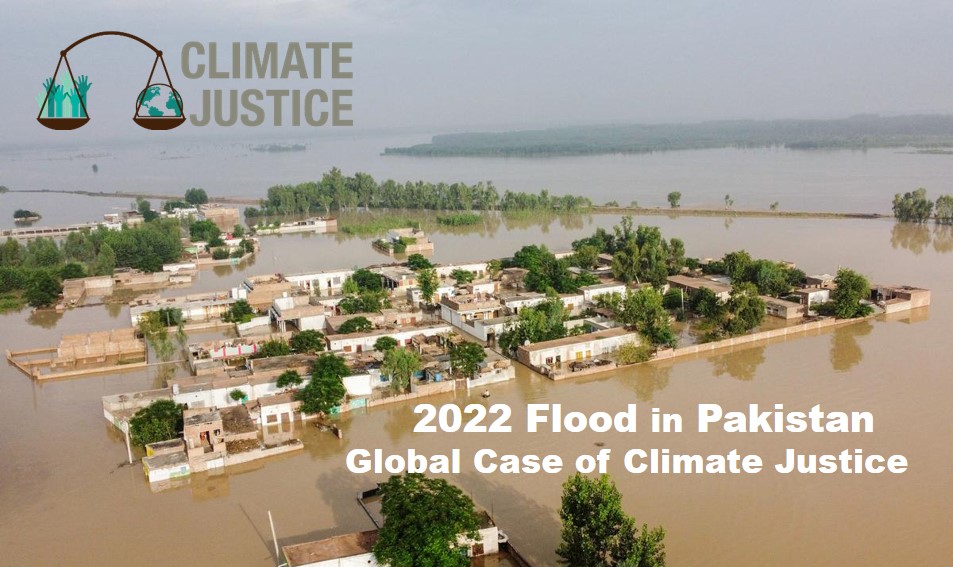 According to National Disaster Management Authority`s (NDMA) countrywide statistics released on Thursday, the unprecedented floods, triggered by record monsoon rains and glacial melt in northern mountains, have left 1500 people dead, displaced 33 million people out of a population of 220m and swept away homes, vehicles, crops and livestock in damage estimated at $30 billion. Hundreds of thousands of people have been made homeless by flooding in Sindh province, with many sleeping by the side of elevated highways and roads to protect themselves from the water, the NDMA said.
38% Urban Pakistanis live in Unaffordable Housing
The World Bank has estimated that more than one in three urban residents in Pakistan face unaffordable housing conditions, estimating that 38% of the urban population lives in unaffordable housing. A provincial breakdown shows the rate in KP of housing poverty is estimated at 42.1% whereas the ratio of unaffordability is 23.6%; in Punjab, housing poverty is 25.8% while the ratio of unaffordabilityis 35.8%;in Sindh, housing poverty is 34% with anunaffordability ratio of 45.3%; and in Balochistan, housing poverty is 59.8% with an unaffordability ratio of 37.1%.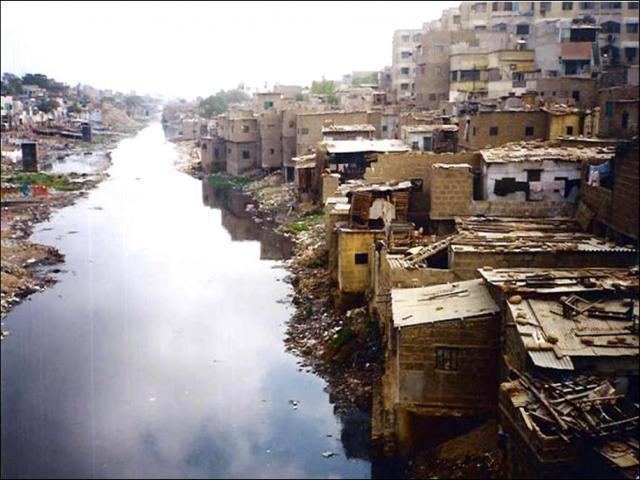 The WB report, `Behind on Rent or Left Behind: Measuring Housing Poverty in Urban Pakistan`, made available this week, says the `Residual Expenditure Methodology (REM)' approach for urban Pakistan has been proposed, drawing on existing poverty measurement methodology, to measure housing poverty in urban Pakistan. Based on this, households that are unable to afford a minimum threshold of non-housing expenditures are classified as `housing-poor`. The WB report says the non-housing poverty line for urban Pakistan is estimated at Rs3,716 per adult equivalent per month in 2018-19. Alternatively, this means that a family of five with three children requires a minimum of Rs16,350 per month leftover after paying for housing to be considered to be living in affordable housing.
Judiciary asks to resolve DHA Drainage Crisis
Pertaining to the drainage crisis in the Defense and Clifton in Karachi, the Sindh High Court has finally directed all stakeholders, including the management and residents of the Defence Housing Authority (DHA), to find out a mutual solution in the light of recommendations made by engineering experts of the NED University of Engineering and Technology and the DHA to improve the existing and proposed drainage system in the upscale neighbourhood of the metropolis. The bench also directed the DHA residents to propose experts and seek their assistance in coming up with "practical solutions at their sole cost".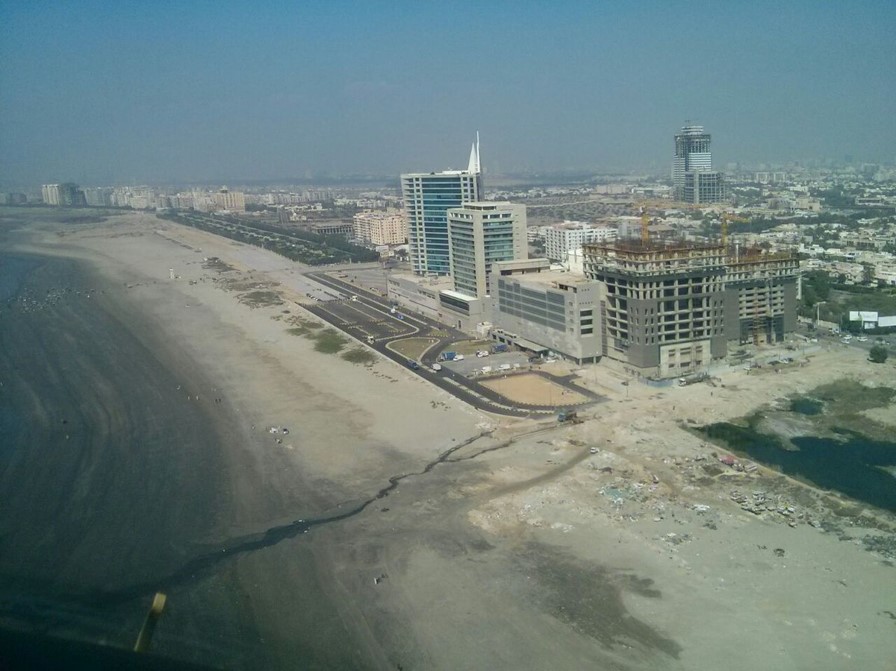 A two-judge bench headed by Justice Syed Hasan Azhar Rizvi issued these directives while hearing a petition about the sewerage infrastructure that caused flooding during the torrential rains in DHA and CBC in 2020. It may be recalled that in September last year the SHC had directed the NED University to conduct an evaluation of the drainage infrastructure within the jurisdictions of the CBC and DHA. The University in their evaluation, stated that existing design would be inadequate if storm-water drainage system was also used for sewage disposal and suggested that sewage must be drained out separately to get maximum benefit from the existing and proposed drainage system in future.


Lucky Cement to install 25.3 MW Solar Plant
Lucky Cement Ltd has said it has entered into an arrangement with Orient Energy Systems Ltd for supplying and installing a 25.3-megawatt captive solar power at its Karachi plant. A regulatory filing with the Pakistan Stock Exchange said the estimated cost of the project is Rs3 billion. The project is expected to be completed in eight months after the establishment of the lettersof credit, it said.The 25.3MW project is in addition to an earlier announced 34MW captive solar power project with a 5.59MW reflex energy storage at the company`s another plant in Pezu, Lakki Marwat.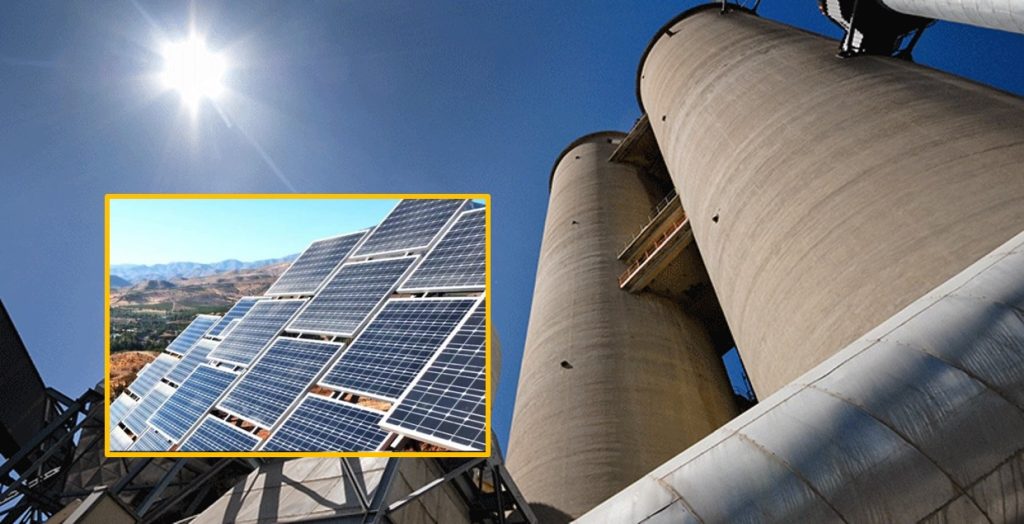 "Sustainability and adoption of clean energy has remained a cornerstone of the company`s strategy… it was one of the first cement companies to install waste heat recovery units at both plant sites," a press release says.