Calamities often labelled as the "Acts of God" in our society. But the fact is major climate disasters happened in Pakistan in 2022 like heatwaves, wildfires and especially floods were not out and out natural phenomena. They were closely interlinked with, if not totally dependent on, effectiveness of land use planning and its lawful enforcement. Yet, frequent human encroachments onto the flood channel and absence of land use regulations are the major factors responsible for heavy flood losses in 2022.
Poor Land Use Planning
The 2022 flood in Pakistan no doubt is driven by climate change, that generated unprecedented monsoon rainfall and some cloud outbursts in northern areas, however a significant amount of damage in floods has occurred due to greedily senseless land misuse and disregard for the environmental regulations and prerequisites.
Dr. Masood Arshad, Senior Director Footprint at WWF-P, have expressed pertaining to 2022 flood catastrophe that though climate change had driven this tragedy; with changing monsoon patterns and extremely high localized rainfall; a significant amount of damage had been due to poor land use planning and disregard for the environmental systems that drive our economies. This included encroachments on river beds and construction on floodplains.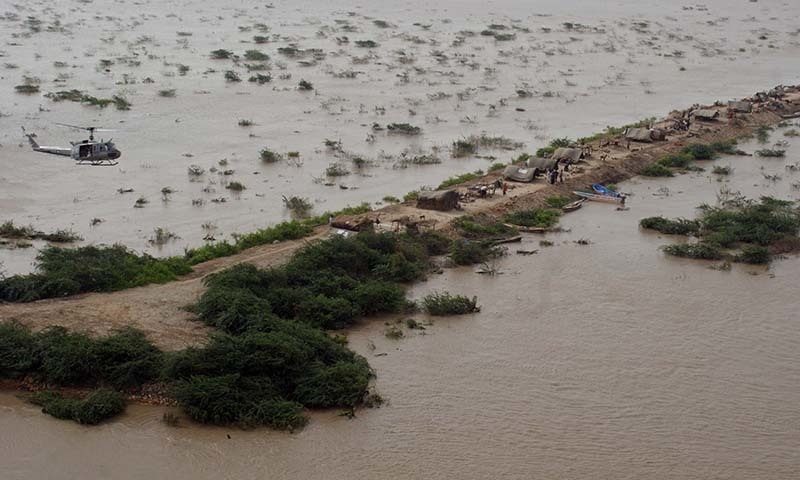 Land Misuse Consequences
Prime Minister Shehbaz Sharif during his series of visits to the province of Khyber Pakhtunkhwa in August blatantly blamed the land misuse alongside rivers and pointed "Different hotels and buildings were constructed along the river course which caused the disaster". As despite government restrictions commercial activities and encroachment on the banks and river bed of Swat River were some of the reasons that caused destruction during in the area. The illegally constructed hotels and residential buildings narrowed down the river course restricting the flow of the river and streams due to which the flood water broke its banks and inundated populated areas and settlements.
In 2020, at least 30 people were died in the urban flooding and an emergency was declared in Karachi. The authorities blamed the informal settlements alongside Gujjar and Orangi Nullah which had decreased the width of the drains, besides the dumping of garbage and industrial waste in Nullahs as well as encroachments over them didn't allow the rainwater to flow out. Still, the city has more than 55% occupancy by slums and irregular settlements, which is definitely a big question mark on the land use and urban planning of the megacity.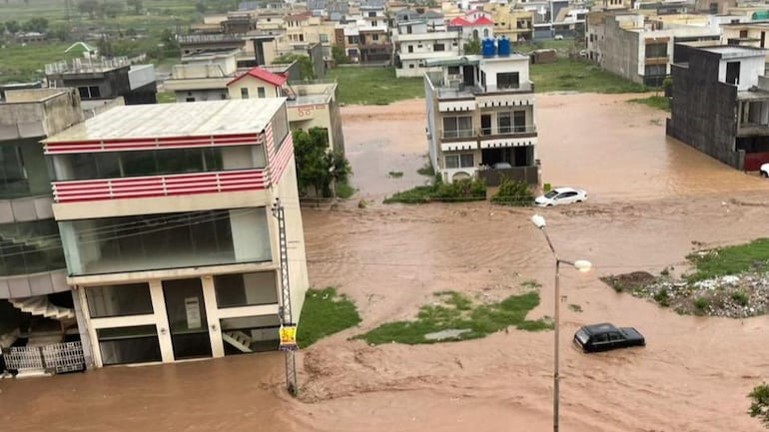 Similarly in Islamabad on July 27, 2021 an eight hour rain kept the life crippled in the federal capital with killing of two people and destroying millions of rupees public properties and assets. The flood in Sector E-11 was created due to the encroachment by various unauthorized high-rises and unapproved Cooperative Housing Societies in E-11/2.
Land use regulations have been widely used as a non-structural flood mitigation strategy in reducing exposure of people and their property. Therefore experts called for formulating a strategy that takes into consideration the environment and addresses the challenges of widespread rains and floods of high magnitude.
Gilgit Baltistan' New Approach
It is unfortunate, response of environment and development authorities of both federal and provinces has been negative in this regard. However, the government of Gilgit Baltistan have shown some seriousness towards effective land use and terrestrial planning after the 2022 flood tragedy in Pakistan. Reportedly, illegally constructed residential and commercial buildings along rivers and nullahs across GB had caused diversion of flood waters, creating disasters in residential or agricultural areas.

Their government now imposed a ban on illegal constructions along rivers and nullahs. According to a statement, a three-member committee was constituted under the home secretary to work with all commissioners and deputy commissioners to remove encroachments that harmed public life. Using GIS technology and remote sensing, risk hot-spots would be identified and strict action initiated. Another committee was constituted to resolve issues related to land reforms. While the local government and law department were asked to expedite legislation on building bylaws.
By
Editorial, Infocus