The year 2022 hasn't been good for housing and real estate sector in Pakistan, which witnessed saturation in construction sector due to high building material cost and suspension of Mera Pakistan Mera Ghar Scheme. However Clearance from FATF and prelaunch of Bahria Town Karachi 2 serve a lifeline in real estate.
Infocus has selected ten most significant events and activities related to construction and real estate industry held in Pakistan in2022. Let's have a review each.
1. Bahria Town Karachi 2 Prelaunch
The construction and real estate sector in Pakistan remained dim in 2022. Rising and unstable construction material costs specially cement and steel as well as halt in home financing and new taxation policy for real estate sector by government were the reason for the abysmal state of construction industry. In this scenario, the knock of Bahria Town Karachi 2 is significant one to local realtors, albeit the controversial scheme has been developed after again erasing innumerable villages and un-sheltering many vulnerable communities. Besides, thousands of allotees of Bahria Town Karachi 1, are still in uncertainty because their files are still disputed.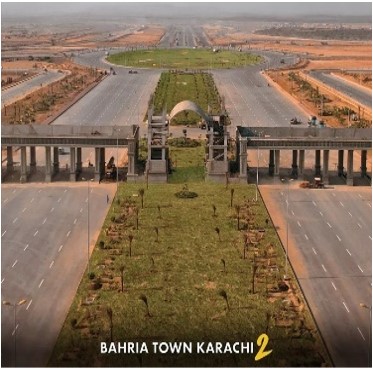 On December 20, a ceremony of realtors was arranged in Bahria Town Karachi with their Country Head Shahid Qureshi as chief guest. The events is supposed to be some sort of pre-launch of Bahria Town Karachi 2 located at M-9 and some 30 kilometers distanced from Bahria Town Karachi. In real estate sector, Bahria Town is a brand, can't be apparently compared to anyone else in terms of size of inventory and upscale living standards. In Bahria Town Karachi 2 there are said to be Residential plots of 250 and 500,1000 square yards and 3-bedroom luxury villas measuring 125 square yards for residential category while in commercial there plots of 125 and 500 square yards of size. The scheme is expected to get official launch in the first week of 2023, yet it's building plan approval and regularization is still dubious.
2. Clearance from FATF Grey List
After making "significant improvements to strengthen the effectiveness of the Financial Action Task Force (FATF) framework for combating terrorism financing", Pakistan has come out from the FATF grey list in 2022. Pakistan had been on the grey list since 2018. The FATF has identified real estate developers and agents top the list of "non-financial" businesses as being susceptible to money laundering and terrorist financing due to the nature of their business and the transactions they may conduct.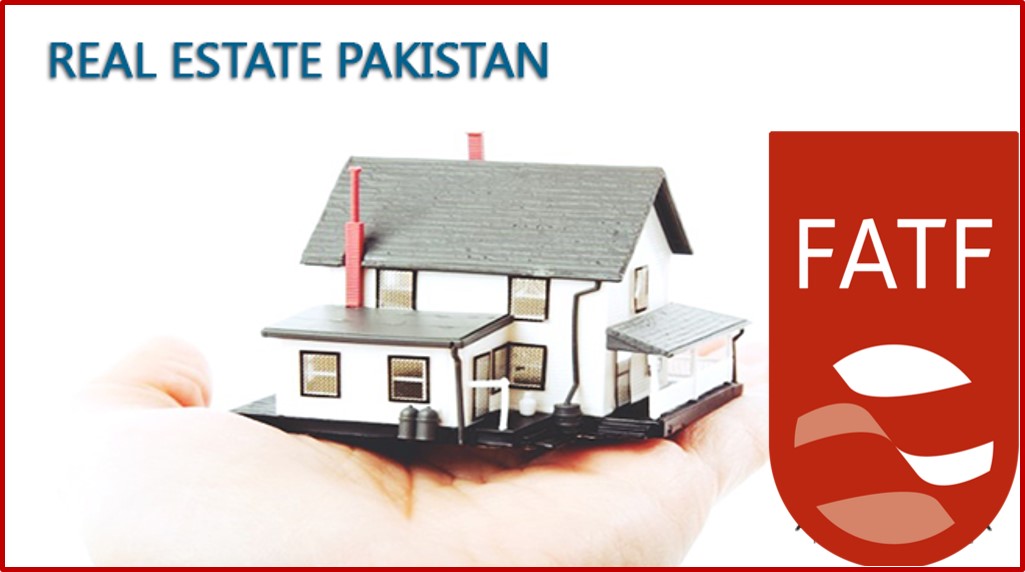 As the country's real estate sector remains largely undocumented, raising international concerns it could be used for money laundering and terrorism financing. Earlier in January this year Pakistan's Federal Board of Revenue (FBR) had stopped real estate businesses from making any deals or transactions with convicted individuals to meet FATF conditions. Thereafter, FBR introduced new reforms for real estate sector. Under the new regulations, a convicted person cannot be given a position at Designated Non-Financial Business and Professions (DNFBP) that include real estate agents, dealers in precious metals and stones, law firms, accounting businesses, and services that help set up companies on papers. Bsides, a convicted person cannot become a beneficial owner or hold a senior position in DNFBPs. Property businesses and other DNFBPs would also be required to inform the government if there was a change of beneficial owners or senior executives at these companies. "As a result of this, Pakistan has been removed from the increased monitoring list", states FATF handout after verification by an onsite team.
3. Pakistan ranks 68th in Real Estate Transparency Ranking
The Global Real Estate Transparency Index Report for the year 2022 ranks Pakistan at the 68th position in the global real estate transparency index, categorized as "low transparency". The country scores 3.91 with zero Sustainability Performance and rated poorly specially in Investment Performance. The Report primarily asks countries and cities work to deliver on their climate commitments with increasing building energy performance standards and reporting requirements while green and healthy building certifications become more widespread.
The Report says France and the top U.S. markets (e.g., New York) head the Sustainability rankings with new regulations establishing limits on embodied carbon in new buildings and minimum requirements for existing buildings (as well as new construction), and the creation of databases to track building-level energy consumption. The UK, Canada, Australia, Japan, Singapore, Belgium, Netherlands and Sweden round out the top 10 in the Sustainability rankings with a range of ambitious climate transparency initiatives.
4. 1ST REIT Subscription of Public Shares in Market
REITs are investment schemes that collect money from investors and deploy it in real estate projects. They must list on the stock exchange within three years of inception a feature designed to let small investors take exposure to an otherwise capital-intensive and illiquid real estate market. After the first REIT-based transaction that securitised and sold Dolmen Mall Clifton and the adjoining Harbour Front building for Rs22.2bn in 2015, the REIT sector remained dormant for nearly six years. Thereafter, Javedan Corporation is the first firm bringing its shares in Pakistan`s first developmental Real Estate Investment Trust (REIT) I 2022 selling 10% `units` a formal term used for shares in the case of REITs in Globe Residency REIT.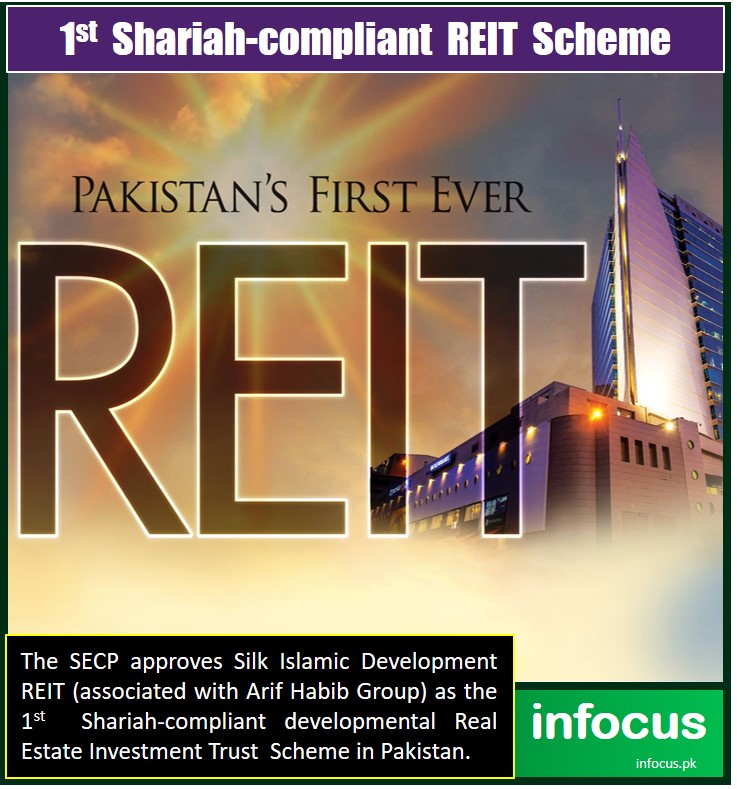 As a wholly owned subsidiary, the Globe Residency scheme is an apartment project comprising two- and three-bed residential units in Naya Nazimabad housing colony located on the outskirts of Karachi. The total number of apartments in the project is 1,304. A total of 14 million units, which make up 10 percent of the total units of the REIT scheme were offered by Javedan Corporation Limited to the general public at a price of Rs10 per unit. The REIT fund size is Rs2.8 billion, with Rs1.4 billion each of debt and equity, and the project cost is estimated at Rs20 billion. Globe Residency received a subscription of Rs387.945 million from the general public through a two-day offer for the sale process till December 2022.
5. PEMRA' NOC for Real Estate Development
The Pakistan Electronic Media Regulatory Authority (PEMRA) in December has made it mandatory for private housing societies to obtain No Objection Certificates (NOC) before running any advertisement on TV Channels. The decision to this effect was taken during the 175th meeting of the authority, approving amendment in the TV Broadcast Regulations about airing of advertisements of the private housing societies and other related projects on the Television Channels. The meeting was chaired by its Chairman Muhammad Saleem Baig.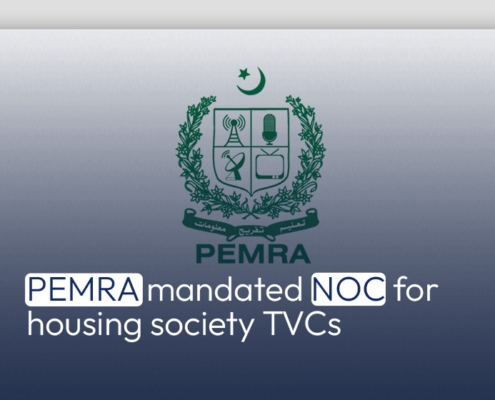 Under the amended regulations, it is mandatory for real estate developers to fulfil all rules and regulations and get an NOC from the relevant development authority before seeking a permission from PEMRA for running ads of housing projects. It also says disciplinary actions would be taken against the housing projects who would run the advertisement campaigns without obtaining NOC from the authority.
6. New ABAD Leadership at the Helm
For the 2022-23 election of new office-bearers of the Association of Builders & Developers (ABAD), leading builder and developer Altaf Tai has been elected as the Chairman of ABAD. The elections were held during the Annual General Meeting of ABAD this week. Besides, i these elections Khawar Munir, Nadeem Jeewa and Raheel Rinch were elected as Senior Vice Chairman, Vice Chairman and Chairman Southern Region of the organization respectively. While Sultan Gohar was elected as Chairman Northern Region and Eng. Faraz Memon was elected as Vice Chairman Hyderabad Sub-Region. The new office-bearers of the ABAD will took charge of their offices from 1st October, 2022.

Newly elected Chairman Altaf Tai has already served ABAD as Chairman Southern Region earlier. He said after his election that he was grateful to all members of the ABAD, specially Mohsin Sheikhani, for electing new team of the ABAD unanimously. He pledged to work tirelessly to resolve problems of members and for the betterment of the ABAD without any discrimination and will try his best to use all available resources for the development of construction industry in Pakistan under the vibrant and wise leadership of Mohsin Sheikhani, who is the sole leader of the construction industry.
7. Pakistan 1st Housing Expo 2022 held
Pakistan 1st International Housing EXPO (22) under the umbrella of the Federal Ministry of Housing & Works held this year held at Jinnah Convention Centre, Islamabad from 8th- 11th December. It was a public private partnership in collaboration with Islamabad Chamber of Commerce & Industry. The objective of the event was to promote the real estate business and ensure safe housing for the people and to encourage the approved housing projects and uplift the construction sector in the country. The event also brought the leading builders and developers under one roof providing them with the best housing and investment options, especially in Islamabad and Rawalpindi.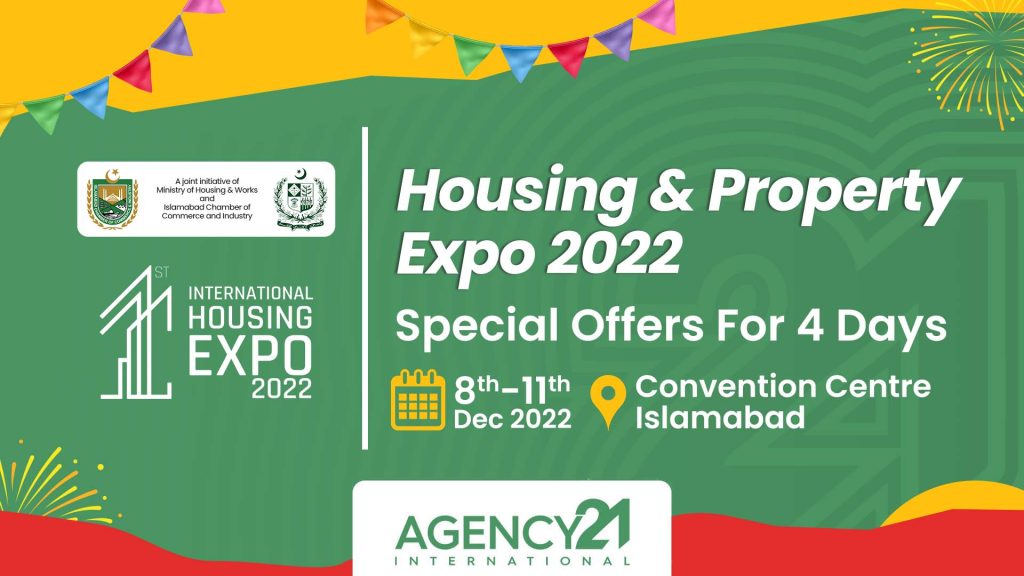 Though real estate and housing fears are held often in Pakistan, but it was the first time the any such event organized by public sector in 2022. Various panel discussions were held on the sidelines of the EXPO where panelists gave useful proposals to promote low cost housing in Pakistan and said that the government should consider setting up a Housing Bank to promote low cost housing for low income segments. They also resolved that the event will go a long way towards developing real estate and construction sectors to cater to the country's current and future housing needs.
8. Suspension of Mera Pakistan Mera Ghar Scheme
The federal government discontinued in June this year the Mera Pakistan, Mera Ghar' housing scheme, launched by previous government and approved 100 billion for the initiative. Although, the new claims the scheme has been halted "temporarily" and will be launched again after "reshaping", but the revival doesn't seem in near future. In November, Federal Minister for Finance and Revenue Senator Mohammad Ishaq Dar chaired a meeting on the Mera Pakistan Mera Ghar (MPMG) Scheme at the Finance Division and deliberated on some structural changes in the existing Mera Pakistan Mera Ghar scheme to make it more targeted and accessible for the masses to get benefit of the program.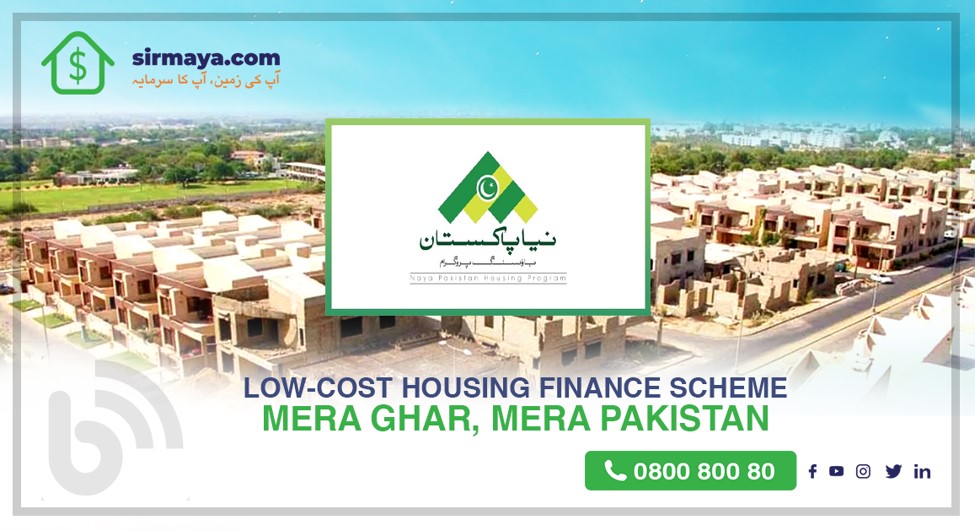 However, according to the bankers, there has been complete silence over the continuation of the government-supported housing finance scheme from the regulator however customers who submitted their applications are doing consistent follow-ups. Sources said the discontinuation subsidized financing scheme might be linked to the conditions of the International Monetary Fund which discouraged subsidies to the general public. Besides, the government's engagement with different stakeholders during the flood might not help Pakistan unless the same schemes are introduced.
9. Untapped Rise in Construction Material Cost
Despite saturation of demand in construction sector, prices of building materials skyrocketed unprecedentedly in 2022. As per data of Sensitive Price Index, the price have jumped enormously up by 29.30% during 2022 while the prices of steel were hoverr between Rs224,500-225,500 per ton for 10mm-12mm size and Rs 222,500-223,500 for 16mm-25mm size at the end of the year. Steel and cement are two significant materials of construction, specially steel which holds 40 to 45% share in total construction cost of a high-rise project. Any jump in their prices also leads to rise in cost of other building materials like tiles, sanitary, wood, aluminum and etc. If the prices aren't reduced the wheel of housing and construction industry will stop to move.
The untapped construction material prices were the reason that led Federal Housing Secretary Dr Imran Zeb, while briefing the Public Accounts Committee disclosed the work on housing schemes that commenced during the Pakistan Tehreek-insaf government has stopped since an `extraordinary` increase in the price of steel and cement. The Committee was also told that contractors have stopped working on all government-funded housing projects months ago due to cost escalation. While at private sector the former Chairman ABAD Mohsin Shaikhani elaborated that work on under construction projects in areas like Surjani Town, North Karachi or even in suburbs are not possible, because the cost has jumped up to more than 75%.
10. 30 Million Homeless in 2022 Flood
In 2022, Pakistan Flood disasters across the country that have resulted in deterioration of thousands of houses and livelihood infrastructure like livestock, crops and land, intensified the crisis of homelessness in the country. As according to the report of NDMA on this year calamitous flood nearly 30 million shelters have been destroyed or washed away across Pakistan. The NDMA' data further says Pakistan received 166.8mm of rain in August, as opposed to the average of 48mm an increase of 241%. Consequently, the abnormal increase in rainfall generated flash floods across the country, particularly in the southern part of Pakistan. Flash floods caused by heavy rains had swept away bridges and communication infrastructure in various areas of the country, leaving almost 30 million people without shelter.
The Pakistan government this week officially declared a `national emergency` in light of the rain-induced floods and Ministry of Climate Change established a `war room` which spearheaded relief operations across the country. But housing relief for flood victims is still an unresolved issue. Multiple parties, NGOs, ABAD and private institutions ad even the federal ministry of planning were working on a Model Village proposal. But in the absence of any national policy for flood victims nothing worked unfortunately.
By
Editorial, Infocus