1 January 2022
Sharp Rise in Steel Prices
Steel prices have been raised by Rs10,000 to 25,000 per ton in December once again despite saturation of demand in construction sector. The new rates issued by many companies hover between Rs224,500-225,500 per ton for 10mm-12mm size and Rs222,500-223,500 for 16mm-25mm size. Manufacturers have revised the prices upward citing supply chain disruptions and high production costs. They also cited that market is also exploiting the shortage of raw materials by manipulating prices, besides dollar shortage has caused a huge drop in the import of ferrous scrap which is a basic raw material of long steel.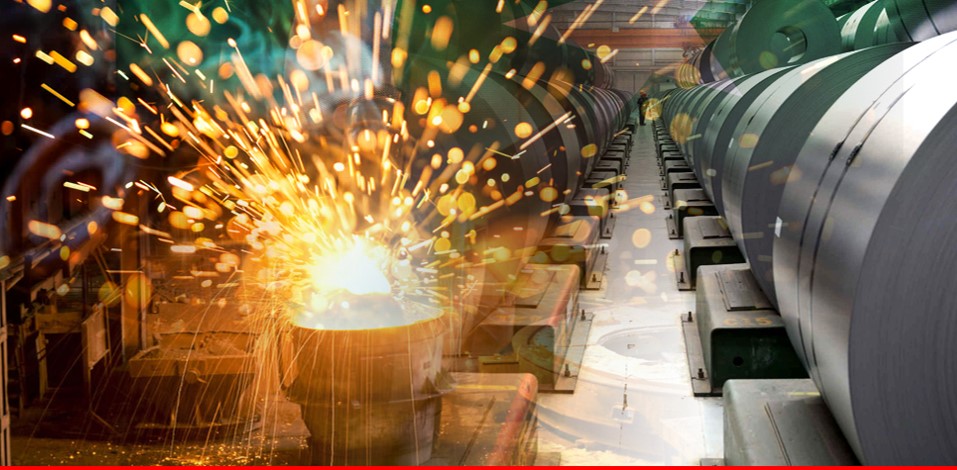 Steel bar prices hit a record peak of Rs 235,000 per ton in June this year due to an increase in the cost of energy and highly volatile rupee-dollar parity. In recent times commercial banks have informed steel makers of their inability to establish raw material LCs. So steel manufacturers have warned if steel scrap import LCs are not allowed in near future, steel bar prices would shoot up to Rs250,000 per ton.
Government' Solarization Plan
Prime Minister Shehbaz Sharif this week vowed to convert all government buildings in the country to solar power, starting from those belonging to federal government entities by April to save 300 to 500 megawatts per month and slash the import bill hovering around $27 billion a year. Speaking at a solarisation conference in Islamabad, the premier also blamed all previous governments in the last 30 years that include at least two terms of his brother and PML-N supremo Nawaz Sharif for "unbridled circular debts" in the power sector that have escalated to Rs2.5 trillion. The prime minister said that the process for generating 10,000MW solar power in the country had already started and such a conversion by the federal government buildings would be the first phase.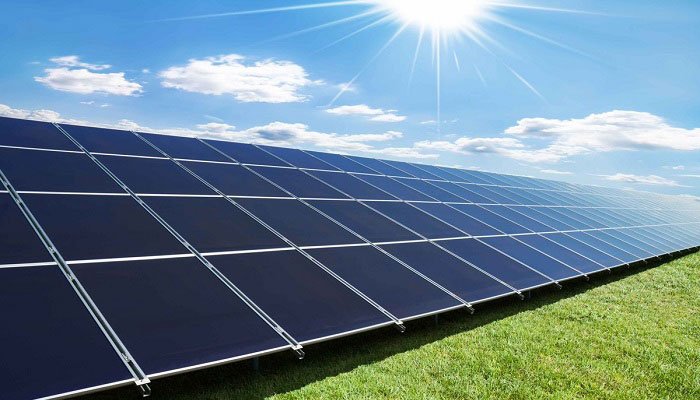 The prime minister said that under the energy-saving plan, all the federal government ministries, departments, authorities and their offshoots in the provinces would immediately shift to solar energy in the next four months. He said it would be a model for provincial governments as the federal government would not make additional expenditures over the solarization process. He said the entire process would be conducted through a transparent bidding via a third party. He urged chief ministers to emulate the centre`s pattern and introduce solar systems in their provinces and assured the federal government`s complete assistance in this regard.


5 New REITS by Arif Habib Ltd
In 2023, the stock exchange will witness up to five listings of real estate investment trusts (REITs) from the Arif Habib Group alone. Speaking on the sidelines of a gong ceremony held to mark the start of trading in Globe Residency REIT, Arif Habib Dolmen REIT Management Ltd CEO Muhammad Ejaz said the group has registered as many as nine schemes with a collective fund size of Rs125 billion. "Four to five of these REITs will raise funds from the public within 2023", he said. The same group launched Pakistan`s first REIT Dolmen City REIT of Rs22bn in 2015. The REIT sector, which had only one constituent until now, is the best-performing PSX sector in 2022 so far.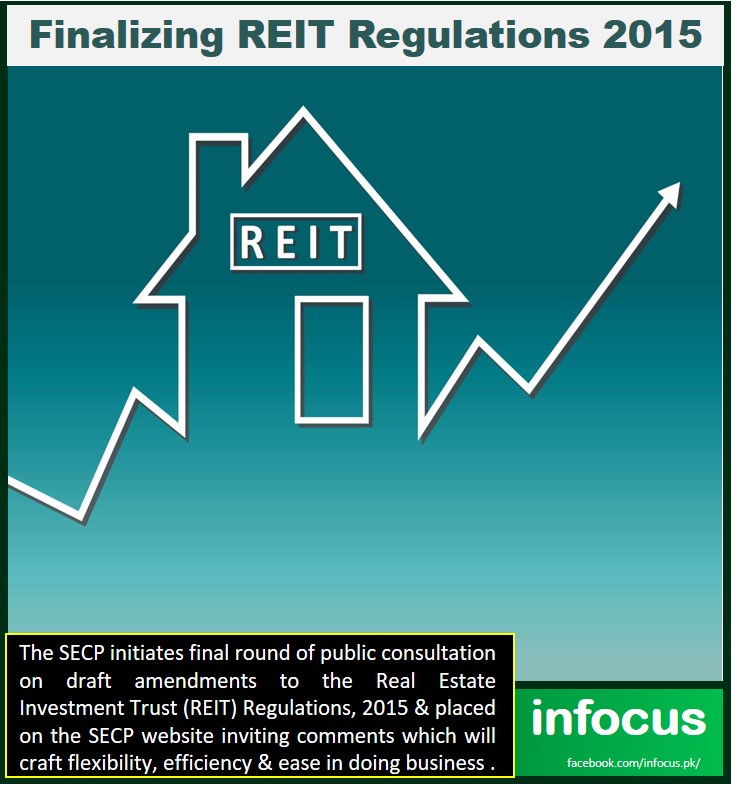 Industrialist Arif Habib recommended that the government should tax the holdings of empty plots at a higher rate to encourage land development, which creates employment and increases the asset value by two to three times. He added that tax relief should instead be given on the development of empty plots into useable real estate. Citing research from independent sources, he said real estate is the largest asset class in Pakistan with the investment value of around Rs90 trillion. Investments in banking deposits, stock market and mutual funds amount to Rs22.7tr, Rs6.3tr and Rs1.4tr, respectively.
Risky Highrises in Lahore
A recent survey in Lahore reveals that most of the high-rises in the cultural city are not safe to live in or work as the data has found that 495 of the 605 high-rises (having 50 feet and above height) don`t have adequate firefighting and safety arrangements. This was found out when a joint team of the city`s civic agencies surveyed 605 buildings and reported the issue to the deputy commissioner in a meeting this week. According to the deputy commission "All buildings falling in category (D) which means most dangerous must be brought in category (A) safe premises". The participants in the meeting expressed concerns at the situation and sought provision of the firefighting and safety arrangements in 495 buildings by asking the departments concerned, especially the Punjab Emergency Department (Rescue 1122) and other civic agencies.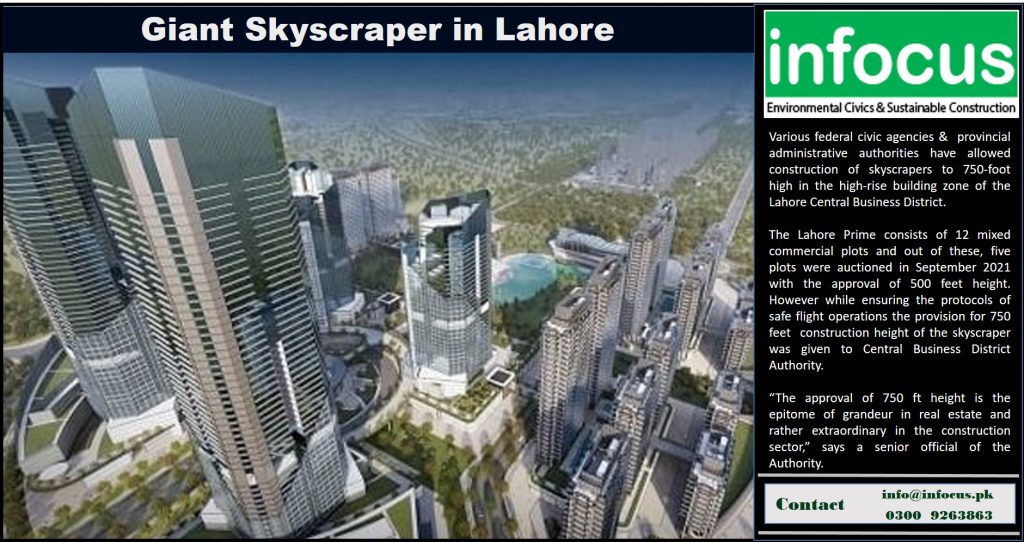 However, deputy emergency officer said the meeting was held to sensitise the participants of the Punjab Emergency Community Safety Act-2022 approved by the Punjab Assembly recently. "This act provides a series of safety standards that must be followed in all buildings, especially where the people are living in apartments and the areas where vertical building growth is being promoted," he explains. H also pointed out that under the act, all buildings were now required to get safety certificates from the emergency department.