Karachi has been a hub of construction and real estate industry. However, launching of of Bahria Town Karachi in 2014 further strengthened this industry and provided a boost to housing and development, which ultimately brought more stability in real estate sector. But at the moment, not only overall real estate sector is in state of inertia but also the property prices in Bahria Town Karachi have dropped sharply and resulted into an uncertain slump which seems hard to recover soon. There could be many drawbacks for that slump, analyzed in these lines.
Bahria Town Karachi
Bahria Town Karachi is termed as "a city within megacity". It is admired for luxury lifestyle living and unmatchable housing infrastructure in Pakistan. A year ago, realtors dreamt to trade here, investors loved to buy properties and homebuyers admired to live in Bahria Town Karachi. But now the property prices slumped sizably, if not collapsed completely. A substantial slump of 40% to 60% in property prices have been observed in recent times. As an example, the Precinct 1 is the most posh location in Bahria Town Karachi. A plot was used to be cost around Rs. 225 lacs a year ago but now it has come down at Rs. 160 lacs.
Similarly, there were some 25,000 residents used to live in Bahria till a year ago, but in recent times majority of them have left the scheme and shifted back in downtown Karachi. Only those who have their jobs or profession in Bahria Town Karachi, live inside the gated-community project.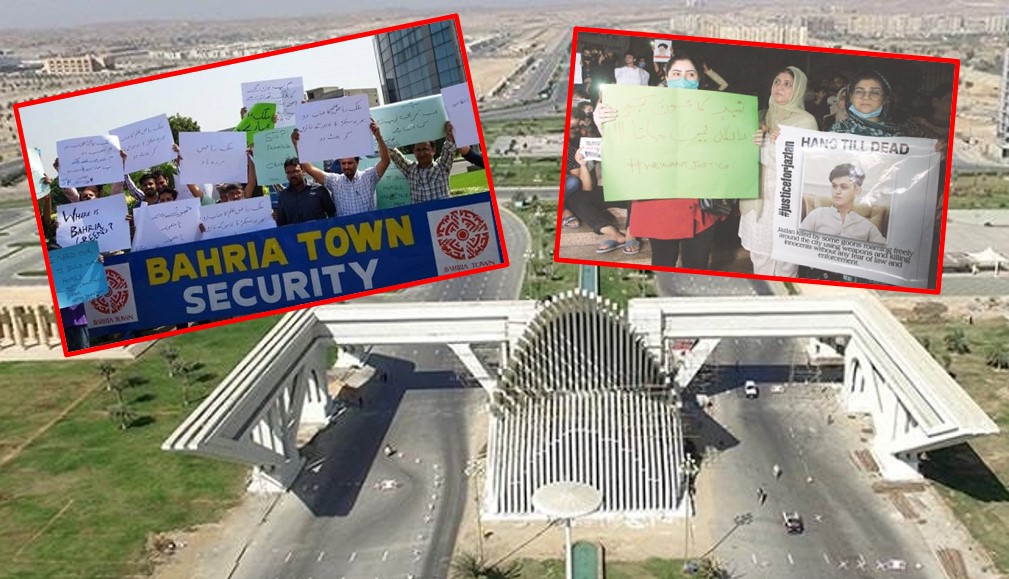 Here are five main drawbacks for that slump;
Aristocratic Approach
One of the main reasons of Bahria Town Karachi slump is the mega real estate development doesn't accommodate and facilitate middle class of society. It mainly focuses on luxury lifestyle, missing the vital factor of affordability and low-cost housing in a city of more than 25 million inhabitants. That largely lure investors to buy or hold majority of properties in the scheme. While local middle class limited itself for short term investment with quick rate of returns, rather settling here. As a result the scheme hasn't so fart populated and thousands of residential units remained vacant and unsold here.
2. Absence of Public Transport
It is an irony on behalf of Bahria Town management that in more than eight years, it hasn't developed easy and affordable public transportation system inside and to the downtown city. People who own vehicles could only reside here. However, recent high fuel inflation have also affected them drastically. Those who used to commute daily to the downtown for their bread and butter found themselves hard to bare the transportation cost. Even to buy day to day groceries, one needs to commute too much distance daily.
3. Health & Education
Alongside transport, health and education are two significant amenities necessary to populate any housing scheme. The one hospital in Bahria International lacks overall medical treatment facilities including vital surgeries, specialists and critical emergency wards. The hospital is considered a bit expensive one and many residents of Bahria Town Karachi prefer to go to downtown for medical treatment.
Schooling is equally important. But due to monopoly there are only two schools in entire scheme. One is Bahria Town' own school while the other is said to be of a friend of Malik Riaz sahib. Education of both schools are substandard becasue of lack of qualified staff. Besides, fee structures are very high, incompatible to quality and standards of education given here.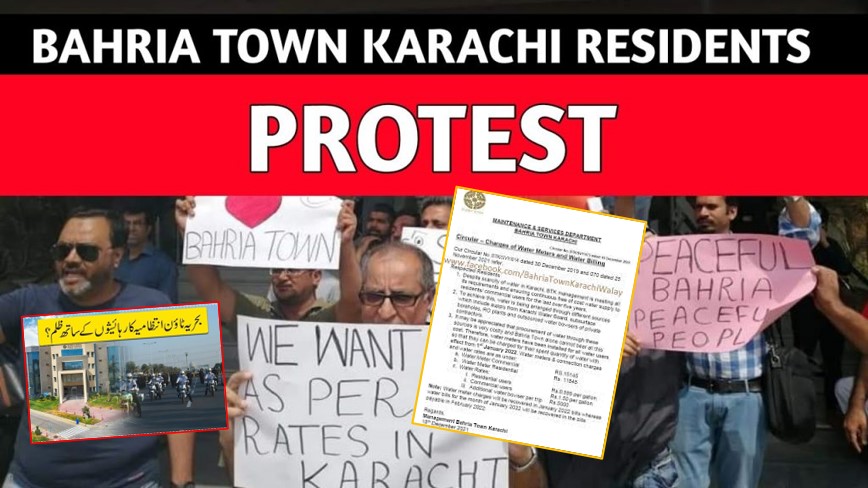 4. Higher Maintenance Charges
One of the main reasons of why well-settled residents leaving Bahria Town Karachi now is the cost of living, which is higher than downtown Karachi. As the management of Bahria Town Karachi this year has increased maintenance and conservancy charges by 200%, residents are unable to meet out the expenses. Initially there were 11 different maintenance services free of cost like gardening, carpentering, etc. besides patrolling guards in every street. But now there is nothing free in Bahria Town Karachi.
Basic utilities rates are higher. There is water metering for the residents, which is unique for Karachites. Gas connections are unavailable and people use cylinders which is quite awkward and unsafe way to manage cooking and heating needs. A year ago electricity unit in Bahria was Rs.28 but now it is Rs.50, a substantial rise of 95%. Residents often protest against these charges but in vain.
5. Incomplete Infrastructure
Moreover, the infrastructure of the mega real estate development is still unfinished and incomplete. Many property portfolios still exist only in files. On ground development is limited by private developers, but off ground trading is largely speculated by authorized dealers. Commercial occupancies are negligible and because of higher construction material cost builders have stopped construction activities these days.
By
Editorial, Infocus