With societies' increasing concern for the environment, it's no surprise that green building continues to grow in popularity. Green construction offers a variety of benefits and significance. In addition to addressing climate change, creating sustainable and thriving communities, and driving growth, they are essential for a brand to achieve global goals. For the establishment of Gohar Gateway having an international chain of hotel and premium outlets of multinational brands inside, greenery and ecofriendly ambiance are essential elements to attain and maintain green credentials globally.
A project of Gohar Group of Companies, Gohar Gateway is termed as the first-ever "Ecofriendly Cultural-Centric" mixed-use development in Hyderabad, Sindh, ideal for live and stay. Apart from 4-star hotel and luxury outlets, the project accommodates stylish executive apartments at residential front. These exclusively executives 2, 3 & 4-Bed Apartments are not less than any palatial palace for dwellers. Crafted to perfection with scenic terraces, aesthetic interiors and access to Rooftop Garden, these arresting residencies bring vibe to life, surrounded by spectacular amenities that support and accentuate an opulent lifestyle.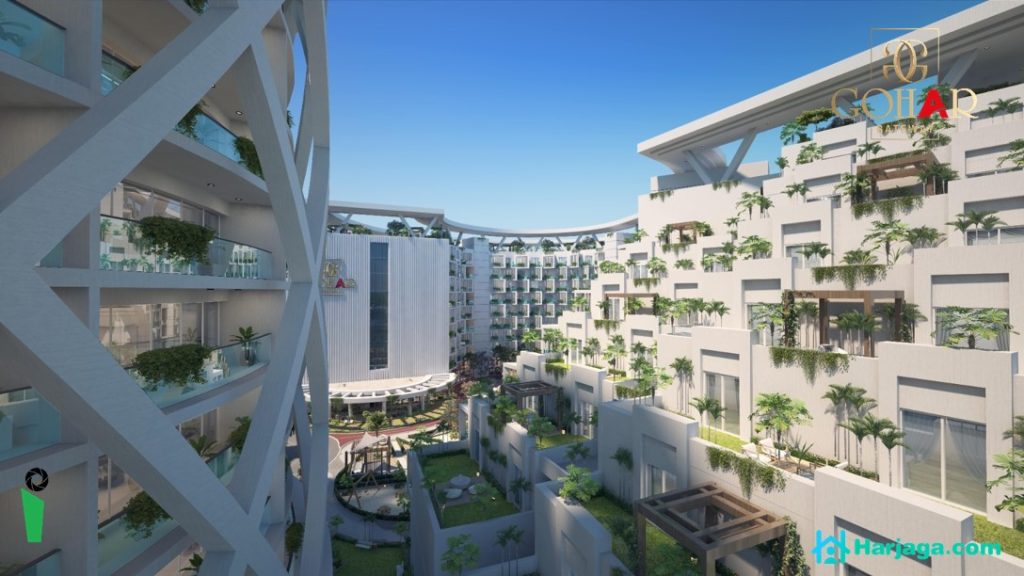 Green Terraces & Balconies of Gohar Gateway
Wishing to have a little nature inside of your own home is a very common wish, therefore Gohar Gateway sets up green terraces with variety of indigenous plants in each apartment. Converting the project into a vertical forest, every balcony has been carefully used to create a unique garden that is rich in plants and therefore rich in the color green.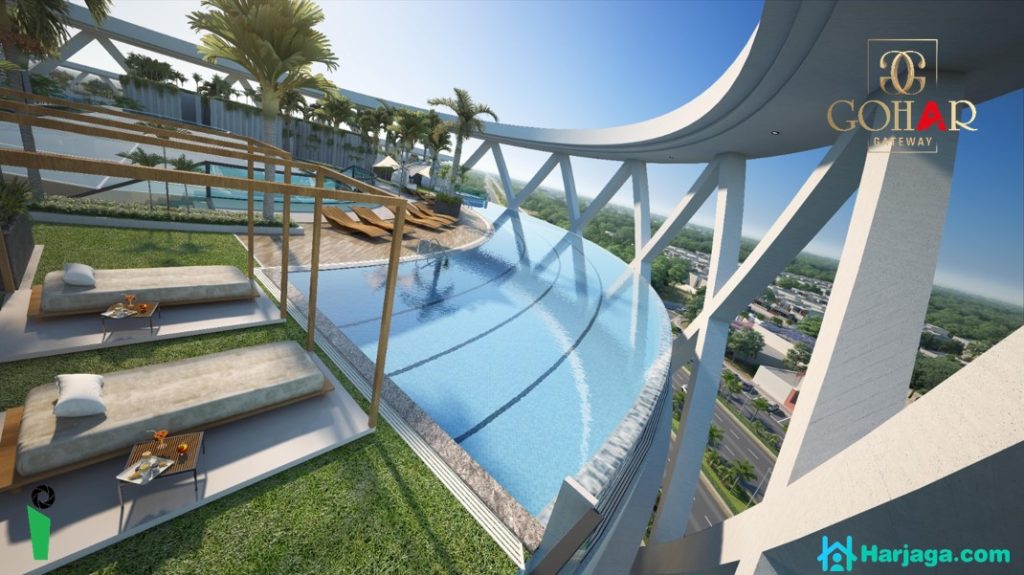 Rooftop Garden
Beautiful terraces and aesthetic exteriors, indeed, are premier component of Gohar Gateway, however access to a scenic Rooftop Garden adds splendor and gravity, genuinely shapes up an opulent blend of luxury, elegance and breath-taking views. The "urban living room", composed of gardens and play areas, would help people engage with nature and establish a playful, unintimidating serene environment. The vision of this rooftop garden is to ensure that the mega project's occupants and visitors not only fully engage with the surrounding natural landscape, but also creating a unique micro-landscape within and around the building, from ground floor to rooftop gardens.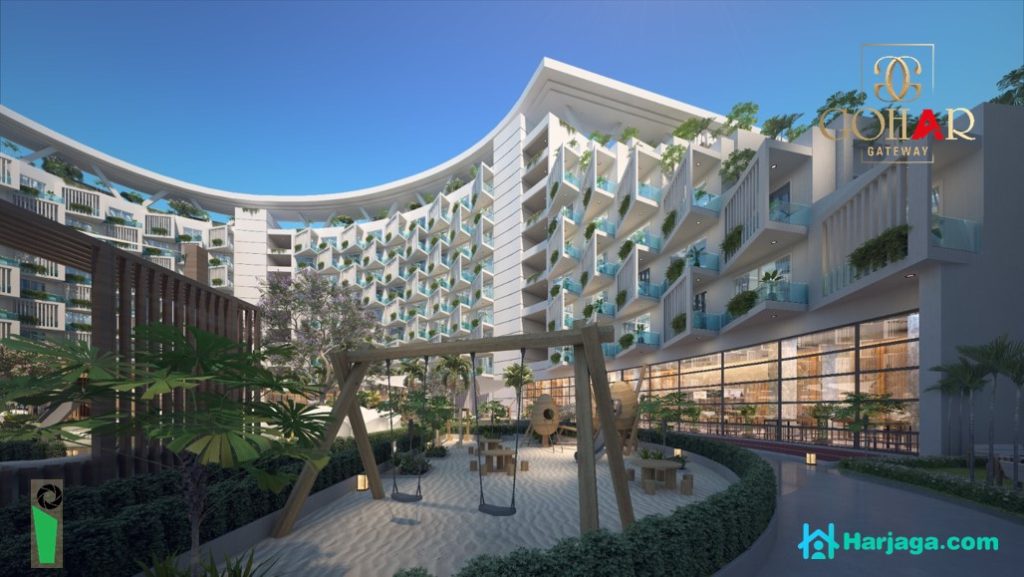 Inside Park, Walking Track
A sizable multipurpose park, that welcomes you inside Gohar Gateway, marks the successful completion of grand real estate development.Surrounded by swimming pool the park interconnects the duo of residential and commercial buildings naturally. It is a venue for families with children, pet keepers and athletes, as well as for children who can enjoy a special playground that is also part of this free-time zone.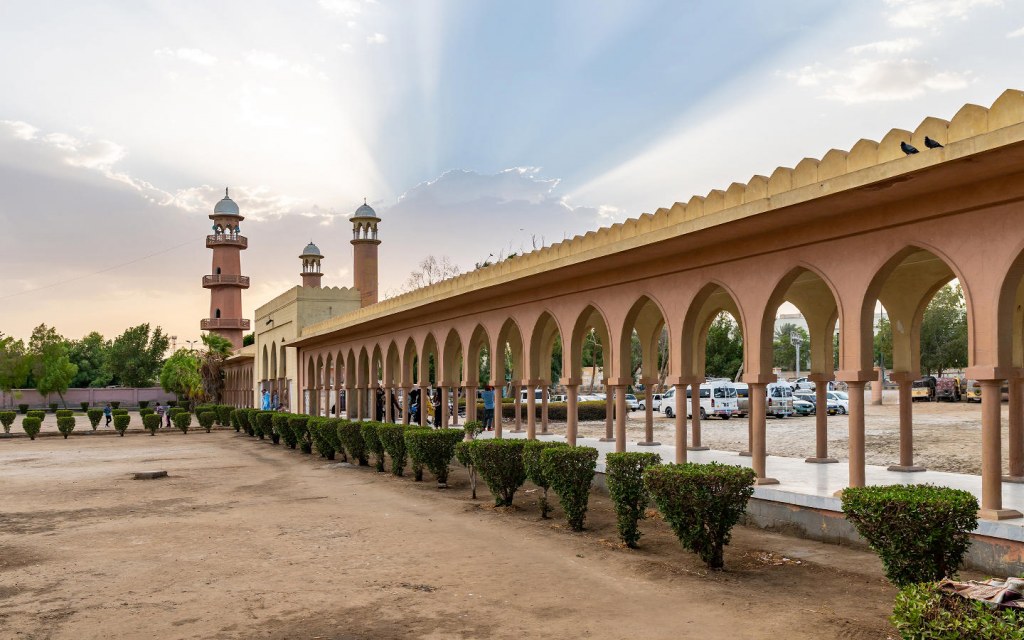 Parks and nearby Attractions
Hyderabad is usually considered a greener city because of majority of its agriculturally-rich economy. The lush green fields and forests that surround Hyderabad and other cities in the region are a testament to the its fertile soil and natural beauty.
In addition, the city of Hyderabad is known for its green spaces, including the famous Thandi Sarak, and Rani Bagh Garden. The garden was established during the British colonial era and are known for their beautiful flowers, trees, and fountains. The gardens are also home to a number of historical landmarks, including a 17th-century mausoleum.
Besides above nearby attractions there are also like Niaz Stadium as well as Al Manzar Hotel are less than two kilometers away from Gohar Gateway. Al Manzar Hotel needs special mention because of its scenic views in the area.
For booking and further details contact Harjaga.com, the exclusive marketing partner, as well as owns the sales & purchase rights, of Gohar Gateway.