11 September 2022
"Pakistan is Wrong Target of Nature", says Antonio Guterres
"Humanity has declared war on nature and nature is tracking back. But nature is blind. It is not striking back on those who have contributed more to the war on nature," says United Nations (UN) Secretary General Antonio Guterres in a briefing at the National Flood Response Coordination Centre (NFRCC) alongside Prime Minister Shehbaz Sharif. He admits Pakistan's contribution to climate change was minimal but it was one of the countries most affected by its consequences, by stating "It is like nature has attacked the wrong targets. It should be those that are more responsible for climate change that should have to face these kind of challenges".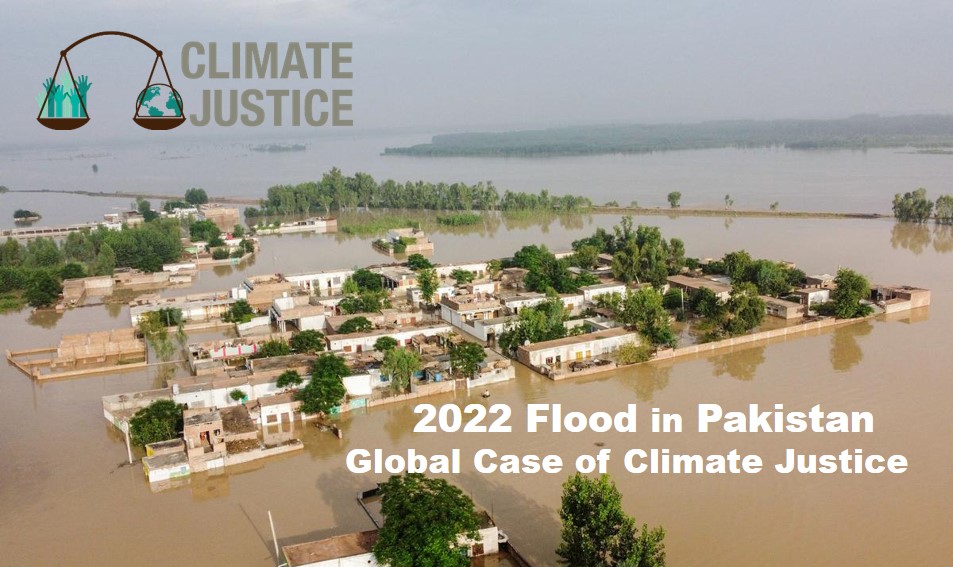 The UN Secretary General is currently in Pakistan on a two-day trip to seek the world's support for the catastrophic floods which have devastated the country and to highlight the urgency to deal with the climate change crisis. Later Antonio Guterres proposed holding of a donor conference help flood devastated Pakistan to respond to this crisis that has cost about $30 billion and urged the world to give aid "as a matter of justice rather than sympathy". It is the international community's obligation to drastically reduce emissions and support countries that need to invest in resilience and recovery, he said. Speaking at the briefing, the PM Shehbaz Sharif thanked the UN chief for undertaking the visit, saying that his empathy and support was "great encouragement".
"Models of Village" for Flood Victims
Association of Builders and Developers Association (Abad) is engaged with consultants for preparing models of a `modern village` to address the grievances of flood victims. It was disclosed by Chairman ABAD Hanif Memon. The model would be based on rooms measuring 12×14 feet, which would cost around Rs150,000 depending on the fiber and aluminum sheets, bamboo, etc. Chairman ABAD said they are trying to get this project done with the help of federal and provincial governments.
Not only ABAD the Lahore Chamber of Commerce & Industry has also announced the construction of a model village of 100 houses with the collaboration of PDMA for the flood victims.'

Besides, the Pakistan Society of Internal Medicine is also likely to construct 500 houses for the flood victims of South Punjab, besides providing cattle to every suffering family to support their living. The Society has decided to work with different institutes and charitable organizations to achieve the goal: UHS – University of Health Sciences, Al-khidmat Foundation, Akhuwat Foundation, Women Chamber of Commerce & Industry –WCCI Lahore, etc.
ABAD' concerns on Inflated Construction Material Prices
Hanif Memon said construction activities shrank 35-40% in the last two months caused by unprecedented monsoon rains and subsequent flood devastation and a sizable rise in construction material pricings. While the country still faces a dearth of one million units a year as against construction of only 350,000-400,000 units. `Almost 35% of workers have been sitting idle due to massive slowdown in construction activities,` he said, adding that builders in Sindh have yet not started construction of their high-rise projects due to uncertain situation after rains and floods. `Punjab-based workers have returned to their homes while some of those belonging to Sindh have also gone back after floods have devastated their homes.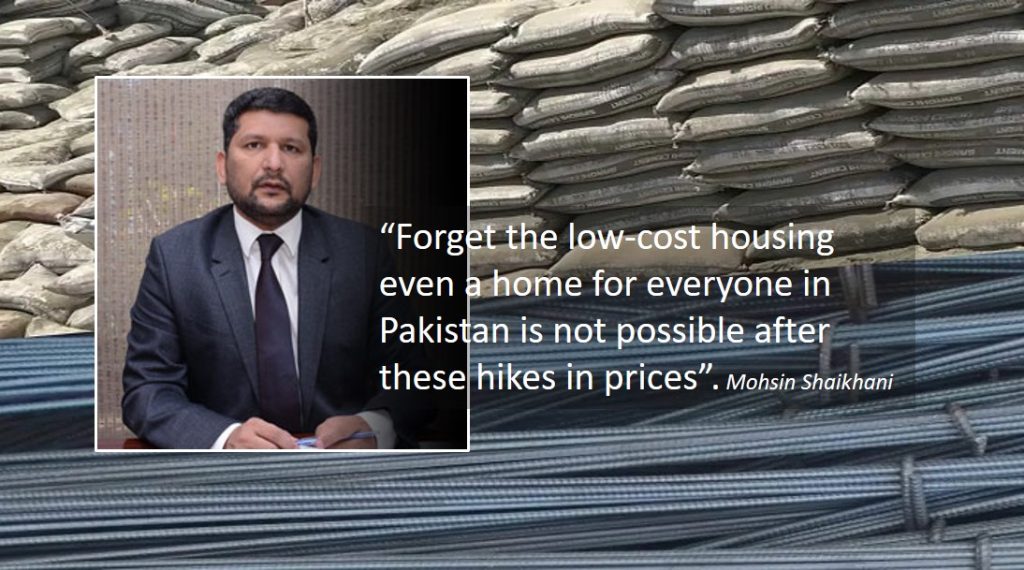 This has also affected construction work in Karachi,` Mr Hanif said, adding that a high-rise project generates at least 100 jobs, which means 100 families earn their livelihood from a single venture. He said the association was trying to hold a meeting with the federal government to discuss steps in reducing the high cost of construction due to the massive hike in steel bars, cement and other construction materials.
Reply sought for PHA Residencia Peshawar
The Peshawar High Court has directed the Pakistan Housing Authority Foundation (PHAF) and Khyber Pakhtunkhwa Provincial Housing Authority (KPPHA) to respond to a petition against a delay in land acquisition for and start of development work on the PHA Residencia Peshawar housing scheme. A bench consisting of Justice Lal Jan Khattak and Justice Ijaz Anwar issued notices for the purpose after holding a preliminary hearing of the petition filed by 72 of the allottees requesting the court to declare that the respondents, including PHAF and KPPHA, had committed the offence of cheating public at large by receiving millions of rupees from the petitioners for the much-publicised housing project but failing to get the land`s possession and start developmental work on it. The petitioners sought the court`s orders for the respondents to hand over the land or houses to the petitioners without further delay.'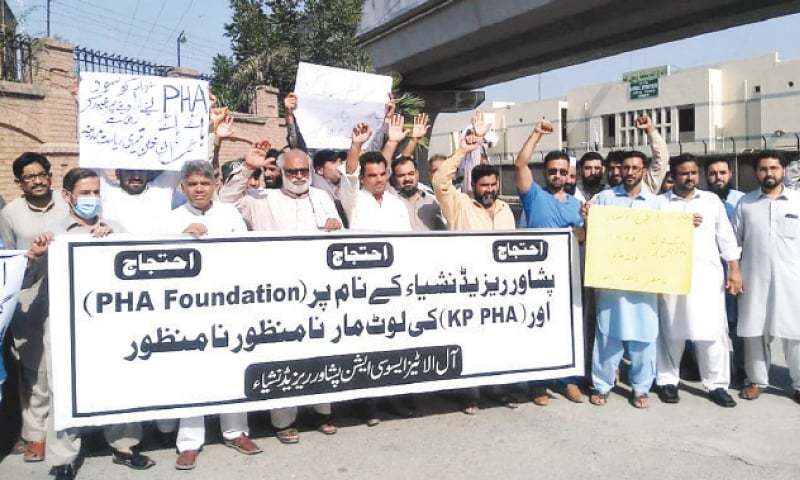 The project, PHA Residencia Peshawar, was initiated in 2019 with the promise to give possession of the grey structure of houses to peddoners and other allottees, who mostly belonged to low-income groups, within three years. The project was undertaken as a joint venture by the PHAF and KPPHA, which signed a memorandum of understanding on Dec 11, 2019, and decided to launch the scheme in Surizai area of Peshawar. However, counsel for the petitioners said the project wasn`t executed even after three years and the failure to acquire land showed the disinterest of the PHAF and KPPHA in the project.
Air Pollution kills 128,000 Pakistanis annually
"There is a need to change the business model in Pakistan and elsewhere to ensure that business operations exercise responsibility especially the financial sector to ensure net zero carbon footprints, protect human life and the planet`s ecology" observes Fair Finance Pakistan , a non-government body working to mitigate the impacts of climate change, on the eve of World Clean Air Day. At least 128,000 deaths are reported in Pakistan every year as a result of air pollution and related sicknesses, said Fair Finance Pakistan. Pakistan, alongside China and India, accounts for the highest deaths owing to air pollution as millions across the country are forced to breathe air that contains high levels of hazardous pollutants and particulate matter. The NGO also launched an online campaign to raise public awareness and facilitate actions to improve air quality in the country.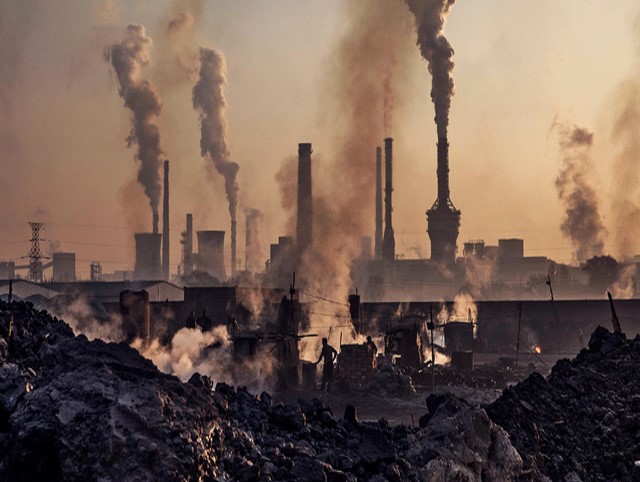 It is worth mentioning that World Air Quality Index 2021 ranked Pakistan as the third most polluted country in the world, and its major cities, particularly Lahore, are regularly listed among the most toxic cities in the world. The NGO stated that air pollution and climate change were closely linked as all major pollutants have an impact on the climate. As one of the countries on the frontline of the climate crisis, Pakistan faces grave consequences in failing to address climate change which has resulted in frequent adverse weather events, such as extreme temperatures, droughts and flooding.