Infocus.pk in its earlier briefs pointed out at illegal and extremely irresponsible real estate developments in Hyderabad region, being developed in the flood zone and Kotri barrage territory. In these pages we have mentioned that the district administrative authorities of the city had asked the Hyderabad Development Authority and its' Town Planning departments to cancel the NOCs issued to various housing schemes. This week the department has cancelled many NOCs but deliberately skipped lot of things including the name of Saima Riviera — a project of Karachi-based influential real estate developer.
Significance of Kotri Barrage
Kotri Baraage is the last controlling point over river Indus and the main source of water supply for Karachi, Hyderabad, Jamshoro, Thatta, Sujawal, Badin and Tando Mohammad Khan. The barrage is considered a benchmark for judicious water distribution among provinces and interprovincial irrigation water distribution. Besides, it is also required to releases 10 MAF of water to protect the ecology of the Indus delta and downstream population.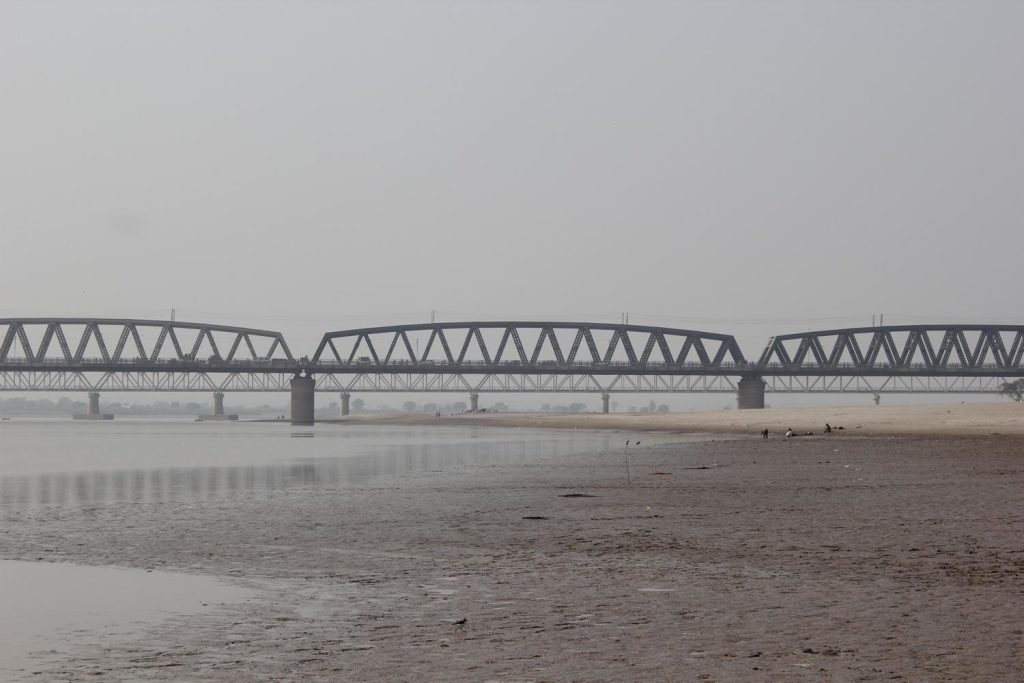 Kotri Barrage and its dyke alongside Latifababd Taulka is a significant area to store water, arrest flood intensity and its waterways provides substantial supply for Hyderabad agriculture. The other side of the Kotri Barrage dyke touches the Jamshoro Barrage where a fully functional grid station of Hyderabad Electric Supply Company is located. The entire region comes not only in flood zone but also the area is primarily an agricultural land, providing substantial crops and fruits to the city. Besides, many historical sites and graveyards are situated in the region. Therefore any real estate development, weather commercial or residential, can never be a feasible or sustainable concept in this zone.
Housing Societies in Flood Zone
The Commissioner of Hyderabad directed the Hyderabad Development Authority this week to suspend layout plans of seven residential schemes launched by builders in red zone of the Indus River after the Sindh Irrigation and Drainage Authority asked the HDA to cancel schemes which may pose serious threat to Kotri Barrage in the event of floods. The names of the seven housing societies are Al-Medina City, Al-Raheem City, Kohsar Green City shops and flats, Ghosia Town, Kohsar Heaven, Saiban Housing Scheme and Green Town City. However, one housing scheme the Saima Riviera was left out from cancellation.
Saima Riviera
Saima Riviera is spread over an area of 18-acre spread along main dyke Jamshoro front bund of the river. It is being executed on the land originally allotted for agriculture purpose and was sold to builders and converted to commercial category. Owned by an influential developer based in Karachi, the scheme is being executed hardly 250 feet away from the main dyke of Indus River.
It is pertinent to mention here that the divisional administration and Sindh Irrigation and Drainage Authority have remained selective in dealing with the whole issue, sparing this 18-acre scheme along the main left bank dyke of Indus River while cancelling seven other old schemes downstream Kotri barrage. Both irrigation authority and the divisional administration have been maintaining a discreet silence over this huge scheme along the main dyke for inexplicable reasons.
2010 Super Flood
A director from Irrigation Authority already informed that all these schemes, launched with the approval of HDA over the last two decades, were located in riverine area which had been marked as `red zone` because of proneness to flooding during flood in the river. He said that roads had been built and their height raised by 6 to 8 feet for the schemes, which might clearly prove detrimental to Kotri barrage in case of flood in the Indus. Besides he disclosed that one functional grid station of Hyderabad Electric Supply Company was also located in the flood zone.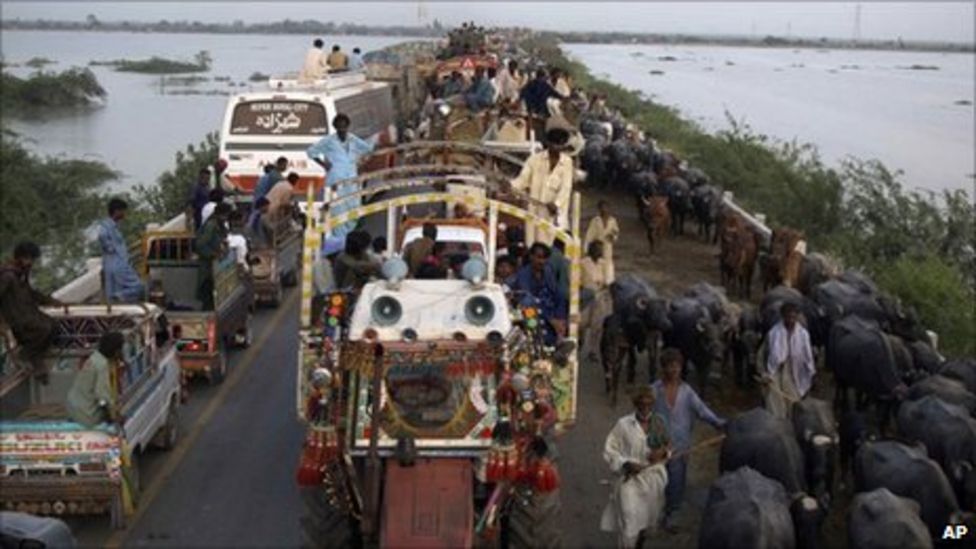 Hyderabad city has been dealing at length on the issue of settlements in the riverine area in the shape of housing schemes, katachi abadis and villages etc. In 2010 a super flood hit all the settlements and villages alongside the dykes. The BBC reported that 70% of the 300,000 residents of the area were forced to flee to safer areas after the Indus River burst its banks — majority of the displaced persons never returned home.
In the aftermath of 2010 super floods, then concerned authorities expressed their concerns not only over housing schemes and various villages situated along the dykes, including people residing in the areas adjacent to Gulistan-i-Sarmast.
Gulistan e Sarmast
The Gulistan Sarmast is the biggest low-cost housing scheme in Hyderabad, launched in 2009 with nearly 33,500 plots. However, over 12 years even though it has collected around Rs 8 billion from the allottees, it is unable to deliver possession, because of unviability of provision of utilities. According to a news report the HDA Director General is also planning to launch a new housing scheme on the same Ganjo Takkar mountain range where Gulistan e Sarmast is located. That scheme is planned to be established on 2,800 acres. However, as the HDA has miserably failed to complete its Sarmast housing scheme in over 12 years, the new scheme is likely to meet the same fate as of Sarmast, if launched.
The entire region of Kotri Barrage and its dykes are agricultural and comes in flood zone. And, there is no protective or loop bund for area. In case of flooding every kind of human settlement, legal or illegal, either village or real estate development are at risk and equally vulnerable.
By
Editorial, Infocus