7 August 2022
New Arif Habib Dolmen REITs
Real Estate Investment Trusts (REITs) are collective investment schemes that take money from investors and deploy it in real estate projects, however this sector remained dormant for nearly six years. Now Arif Habib Dolmen REIT Management Ltd is going to launch as many as four REITs within the next quarter after their first REIT-based transaction that securitized and sold Dolmen Mall Clifton and the adjoining Harbor Front building for Rs22.2 billion in 2015.
REIT managers blamed the absence of transactions on unfavorable changes in the tax and regulatory regimes that discouraged investors from taking part in REITs. But the State Bank of Pakistan, Federal Board of Revenue and the Securities and Exchange Commission of Pakistan changed gear and made it attractive for investors, particularly banks, to put money in the real estate sector through REIT-based transactions.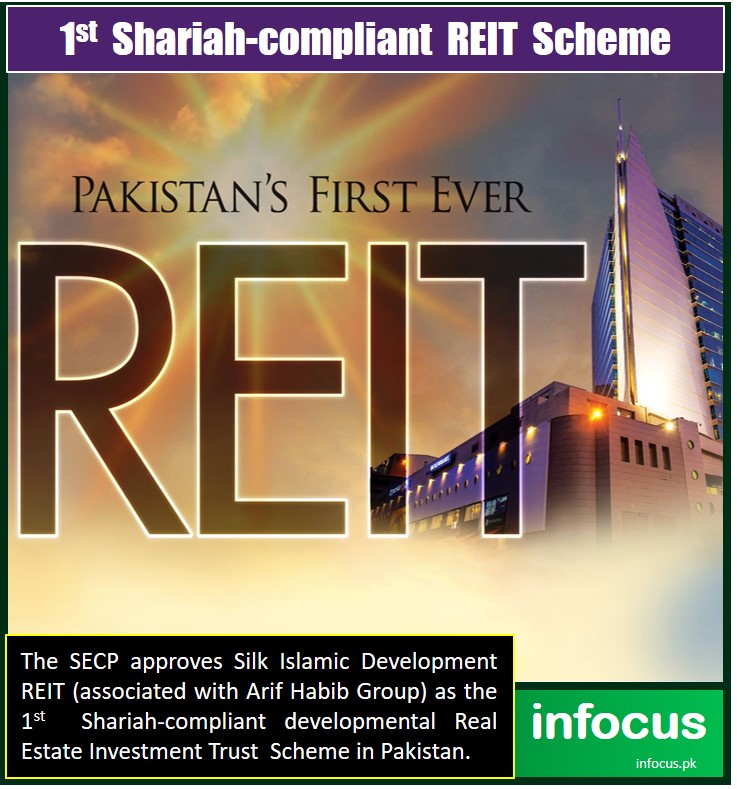 The move yielded immediate results as companies like TPL Properties Ltd recently achieved financial close of its first REIT fund. The JS Group and Al Meezan Investment Management Ltd also announced last month the launch of their first REIT funds. Besides, Arif Habib Dolmen REIT Management Ltd announced it is developing two housing projects in Surjani Karachi, two rental and two developmental REITs in Lahore, altogether with their total 9 REITs in Pakistan.


Call for Karachi' Civic Incorporation
Amid a growing demand for an empowered local government system in Karachi, a six-member committee from federal government agreed that the country`s business capital was facing serious flaws in administration of municipal services as the Karachi Metropolitan Corporation (KMC) controlled not even half of the city. One of the members Federal Minister Syed Aminul Haq after the meeting said "there`s a consensus that the only 1/3rd of Karachi is under KMC control and the rest is divided among different institutions including cantonment boards, DHA and others. It`s a consensual suggestion that all organisations operating in Karachi should be brought under the KMC."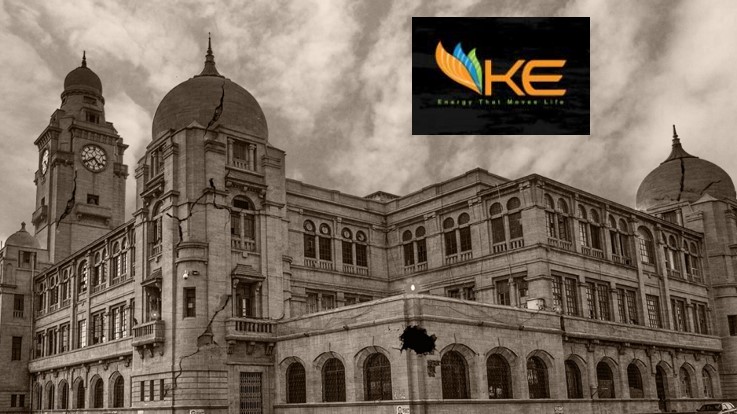 Talking to reporters, Federal Minister of Climate Change Ms Rehman said that building resilience in Karachi should be the prime focus of the government as the city had witnessed the worst of disasters during the three monsoon spells. She was very clear to share her concerns that only 40% of Karachi was being administered by the KMC and the rest of the city`s municipal administration was run by other civic bodies. "What we are experiencing in Karachi is another unprecedented climate change event", she observes.


Changing Land Status for Ravi Riverfront Project
The Punjab government has started working out the changes and rates for land use conversion in the existing industrial zone falling within territorial jurisdiction of the Ravi Riverfront Urban Development Project. According to a news report the Board of Revenue will soon accomplish this job after which the owners of over 800 industrial units may get the status of their factory units land changed from agriculture to industrial or commercial by paying the requisite fee.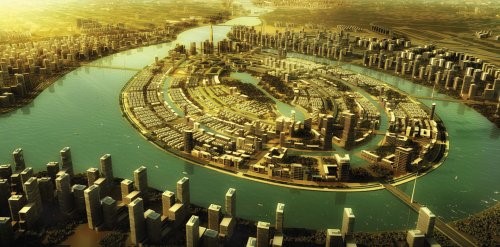 The industrial area falling within the Ravi project revenue limits consists of around 7,300 acres, out of which 2,500 acres have over 800 industrial units manufacturing steel, aluminum, pipes etc. On the remaining land (4,800 acre), Ravi Riverfront Urban Development Authority (RUDA) plans to develop an industrial estate in collaboration with the business community. The status of 2,500 acre where the industrial units exist at present is mentioned as agriculture in the revenue record. And, the RUDA plans to change category nature of this land to commercial or industrial, citing there is no agricultural activity in the existing industrial zone.
Cement Sales Declines
According to All Pakistan Cement Manufacturers Association Pakistan's overall cement dispatches local sales and exports declined by 47.7% in July to 2.009 million tons, down from 3.899m tons a year ago. Local cement dispatch fell 45.28% to 1.88m tons in July 2021 from 3.44m tons in July 2021 due to monsoon rains and longer Eid ul Azha holidays. Exports also fell by 66% to 153,517 tons in July from 452,777 tons a year ago. Cement mills in the North shipped 1.68m tons in July, a 44.3% decrease from 3.02m tons in July 2021 while South-based mills shipped 352,747 tons in July, a 59.53% decrease from 871,601 tons a year ago.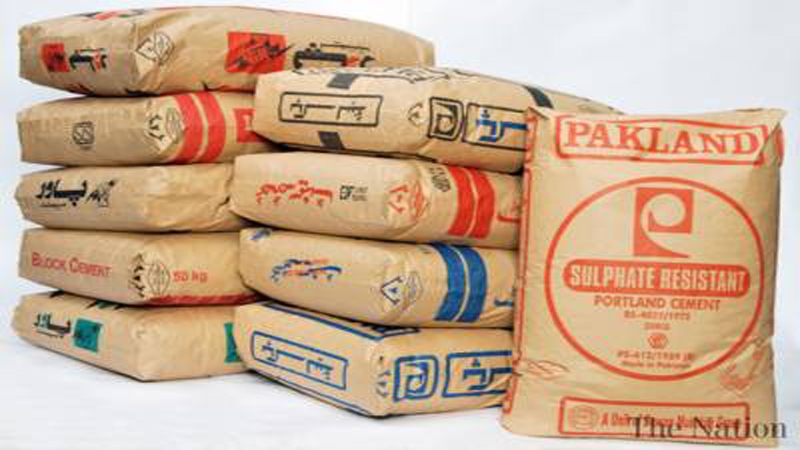 The APCMA data, says North-based cement mills sold 1.61m tons in domestic markets, a 44.11% decrease from 2.89m tons in July 2021. South-based mills shipped 269,477 tons to local markets in July 2022, a 51.4% decrease from the previous year`s total of 554,442 tons. Similarly exports from North-based mills fell by 48.2%, falling from 135,618 tons in July 2021 to 70,247 tons in July 2022 and exports from the South also plunged by 74% to 83,270 tons in July 2022 from 317,159 tons during the same month last year.