Pakistan is top 5 most vulnerable countries in the world affected by climate change and Pakistan Flood 2002 is a proof of this vulnerability. More than 1 million houses were destroyed in the flood and made people homeless. Association of Builders and Developers (ABAD) has proposed to build houses in Sindh for these homeless communities. A delegation of ABAD has met with Sindh Government to discuss about the proposal. In an exclusive and brief sitting with Infocus, the former Chairman ABAD Muhammad Hanif Memon has shared details about the progress on that proposal and asked government to consider tax relief for housing in flood crisis.
Pakistan Flood 2022
Q. ABAD has recently proposed a Model Village concept for flood victims. What is the concept?
Hanif Memon; One of the main objectives of ABAD is to provide housing for all in Pakistan. The Pakistan Flood 2022 is a big tragedy which has made tens of thousands of people homeless. When I was chairman of ABAD I led a delegation to meet Sindh government to propose concept of Model Village having low cost houses for flood victims. The concept of Model Village is based on Yasmin Lari proposal.
The Village has moveable and immoveable shelters. They are also flood resilient and earth quake resilient. The target is to quickly equip flood hit villages and IDPs immediately with dignified low cost semi-permanent shelters with prefab bamboos. These structures can be shifted later on to the location of choice. Thereafter the same shelters can be transformed into permanent houses.
Q. What has happened to that proposal?
Hanif Memon ; As my tenure has ended but the concept is alive. The new office bearers of ABAD under the leadership of new Chairman Altaf Tai is now engaged in that proposal with Sindh government. It is initially about trying to build 100 houses pilot project by ABAD.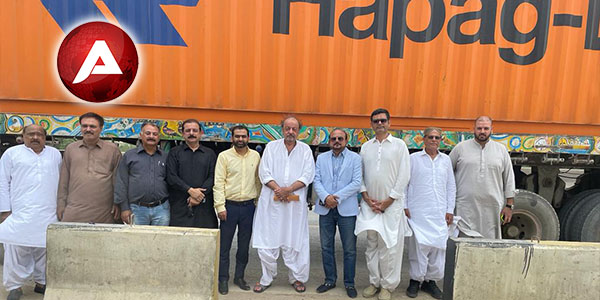 Q. Does ABAD' proposal is limited only in Sindh province, because the federal government is also working on low cost houses for flood victims?
Hanif Memon ; The federal ministry of planning and development are constructing homes on RCC and the land is provided by government. Their cost is much higher i.e. up to Rs.8 lac for a single home. And multiple parties, NGOs and private institutions are working on a Model Village proposal. ABAD as a responsible institutions is also engaged with them. Our cost of shelters are lesser and they are not made of prefab bamboos rather RCC. However, we waiting for a national policy in this regard.
Flood Victims and Law & Order Situation
Q. In this Flood 2022 we have seen that land mafia and encroachers on the name of flood affecties have got active again. Specially many flat sites in Scheme 45 and 33 have been encroached. These sites are of members of ABAD, what are you doing in this regards?
Hanif Memon ; About encroachments ABAD has asked Sindh government and Rangers too. Well we have succeeded a bit in this regards. Apartment complexes have been vacated and encroached land is clear now. However, anti-encroachment drive is an endless exercise in Karachi. There are still many areas where illegal occupations of land still exists, which need action.
Q. Present law and order is very critical, where builder and realtors are come under targets of criminals recently in Clifton and North Nazimabad. Are members of ABAD safe in these conditions?
Hanif Memon ; The law and order situation is very much associated with construction and housing industry, which provide jobs and economic stability in Karachi. But due to the high cost of materials and new taxation measures the industry is in crisis. The allied industries sector isn't also working, which is creating unemployment among youth and then they get engaged in anti-social and criminal activities for their bread and butter.
Q. It is said there are two dilemmas being faced by construction industry. The first is high cost of construction materials and 2nd is new taxations by present federal government. How can ABAD solve these issues?
Hanif Memon ; A delegation of ABAD visited Iran recently, where we witnessed quality construction materials, hardwares and equipments in very affordable prices. We have suggested Pakistan government to batter trade with Iran through which we can exchange their construction materials and equipments via batter system instead of official trade. We can batter with rice, various food stuff and other items. Let's see what will happen because we are still waiting for their response.
Q. And what about new taxes and high property valuation?
Hanif Memon ; There is no doubt new taxes on real estate and housing sector are very high and harsh. But you see in Punjab the new valuations and taxations have been reversed recently. If that's happen in Punjab then why not in other provinces too. Federal government should consider taxation relief for housings in flood crisis. Therefore we have asked federal government to give us relief for the sake of construction industry which generates employments and economic prosperity as well as housings for unsheltered in the time of flood crisis.
By
Editorial, Infocus